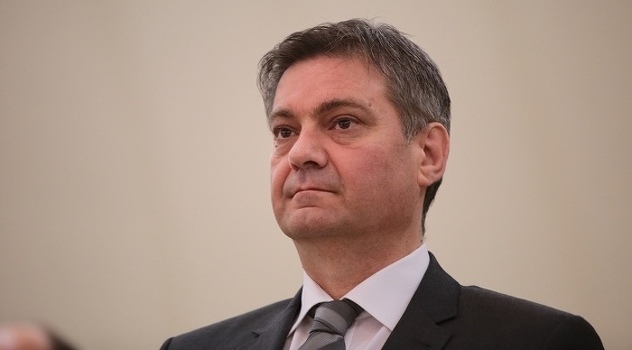 Sarajevo, October 29, 2015/Independent Balkan News Agency
By Mladen Dragojlovic
Chairman of BiH Council of ministers, Denis Zvizdic (photo), said on Thursday in Sarajevo that implementation of Reform agenda in BiH goes well and that this process is starting to yield the first results.
Zvizdic said that the Agenda is the result of the clear comprehension of BiH authorities of the problems which BiH faced in economy, social politic and rule of law and that Agenda is the model which will enable the short term liberation of economic potentials, putting them in function of sustainable development of the state. Answering the MPs questions on the joint session of both houses in BiH Parliament, Zvizdic said that governments in all levels in BiH adopted the Agenda in identical text and made action plans in order to follow implementation of the undertaken measures. He added that the implementation of Agenda and reforms are now obvious in BiH.
"The council of ministers adopted Law on customs policy, changes in the Law on digital signature are in the final phase, as well as the plan for 2016 Budget of state institutions, which will be followed by clear control and limitation of new employment in these institutions and the adoption of a methodology for restriction of salaries on a sustainable basis", Zvizdic said.
He continued saying that the Federation BiH adopted drafts and proposals of laws on labour, internal payment system, law on companies, tax on income, direct foreign investments and changes of law on social contributions, while RS adopted changes in Law on investments funds, the Law on Compulsory Insurance and Law on health care and by the end of the year is expected to adopt labour laws.
"The credible implementation of these documents has already produced its first results and all the economic parameters in BiH are slightly increased. The labour market continues to increase the number of employees and it is increased by 1.8 percent compared to the same period last year, which will mean that there will be about 10,000 new employees this year, Zvizdić explained.
Answering the question on the establishment of "coordination mechanism" Zvizdic said that establishment of this legal body is very important because it will enable adequate implementation of EU legal heritage in BiH, as well as the definition of procedures, models and implementation of necessary cooperation between governments on all levels in accordance with their jurisdiction. This will ensure the representation of BiH attitudes as "one voice" in relations with the EU.
"The coordination mechanism will be established on the principle of respect of constitutional jurisdiction of governments on all levels, and the principle of efficiency in the work of institutions provided by coordination mechanism", Zvizdic stressed.