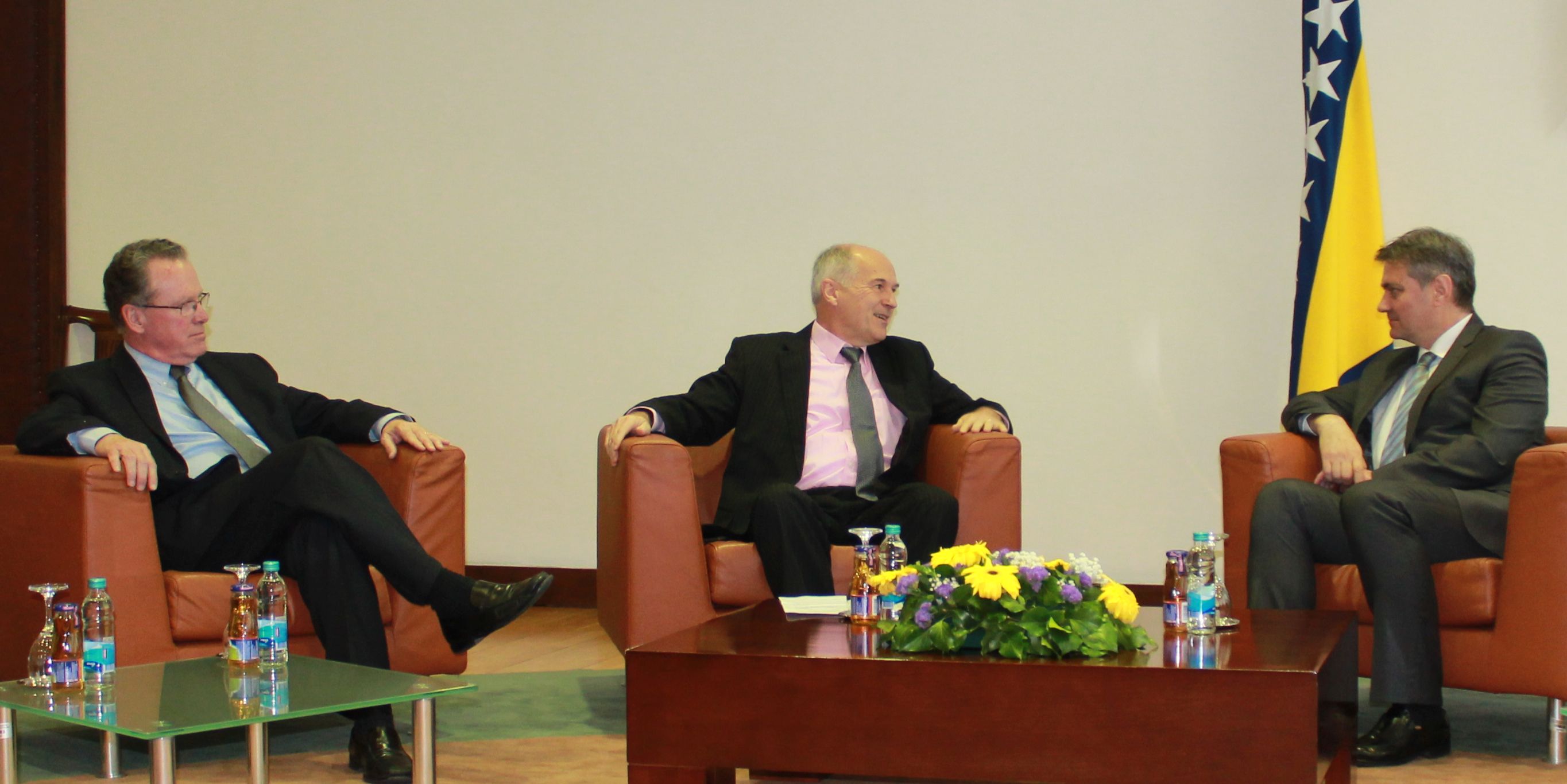 Sarajevo, April 23, 2015/ Independent Balkan News Agency
By Mladen Dragojlovic
The Chairman of the BiH Council of Ministers, Denis Zvizdic, said on the meeting with international community High Representative in BiH, Valentin Inzko, that the Council pays a special attention to recommendations from the latest Progress Report, and that its efforts will demonstrate that it is a credible partner to the EU.
As it was announced from Zvizdic's office Thursday, during meeting he emphasised that the aim is to accelerate the SAA implementation and get the candidate status by 2018. Zvizdić also said that the Council of Ministers is focused on stepping-up moving along the European road of BIH, economic reforms and strengthening of internal and external security of Bosnia and Herzegovina.
He added that these priorities  are compatible and interconnected as the European integrations per se presume structural reforms in terms of adjustment of legal system, administrative procedures and functional market operations to that of the EU, to result in facilitation of business making with economic entities. He expressed his pleasure with the activation of the SAA for BIH, stressing that Europe, by this move, sends a positive message and opens a new chapter for Bosnia and Herzegovina.
"Chairman Zvizdić said that he will work on strengthening law enforcement agencies and intensifying of anti-corruption activities, and expressed his hope that NATO members will assess as positive the developments in BIH and will open the doors of MAP by the end of this year, which would represent a move forward in strengthening of both internal and external security, as a proof of stability of our country for potential strategic investments", is stated in the announcement.
As this was the first official meeting between Inzko and Zvizdic, High Representative Inzko congratulated Zvizdić on his appointment, underlining that the formation of the Council of Ministers of BIH created a positive atmosphere in BIH.
Inzko's deputy, David Robinson, who was present at the meeting, said that it is an encouraging fact that the Council of Ministers of BIH is focused to economy, since the citizens' interests are put first, which is what Bosnia and Herzegovina rightly needs.