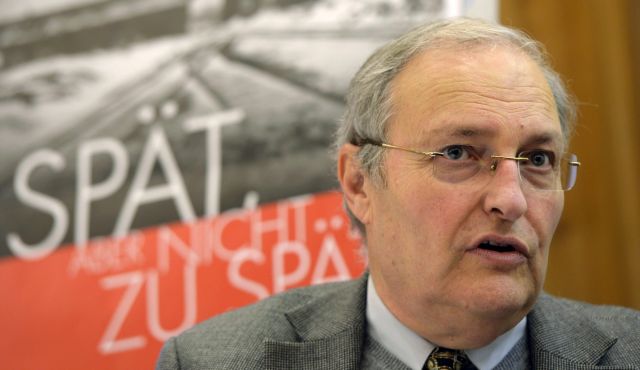 Belgrade, July 14, 2015/ Independent Balkan News Agency
By Milos Mitrovic
Serbs and Jews were the victims of genocide in the so called Independent State of Croatia during World War Two, Simon Wiesenthal Center director Efraim Zuroff (photo) said.
"Of course, it was genocide. Not only against Jews, but against Serbs first and foremost", Zuroff said in the interview for today's edition of Serbian newspaper Politika.
Considering the planned beatification of the Roman-Catholic Cardinal Aloysius Stepinac, who has served in Croatia under Nazi regime, Zuroff said that he was the priest and spiritual advisor of Croatian fascist leader Ante Pavelic, one of the "biggest mass murderers in World War Two".
And what can one say about such kind of person? It (beatification) is absurd. And what can we think about Roman-Catholic Church with its priest VjekoslavLasic who held a mass for Pavelic", Zuroff said.
Lasic held masses for Pavelic and other war criminals in Zagreb in recent years.
"Does Pavelic, one of the greatest mass murderers in World War Two deserve a mass?", Zuroff wondered.
Simultaneously with Zuroff's remarks, it was requested from European Parliament to adopt resolution which would condemn war crimes against Serbian civilians and prisoners of war during the Croatian offensive "Storm" in 1995.
In what seemed to be a reaction on EP's recent Srebrenica massacre resolution and with the 20th anniversary of the "Storm" approaching, the initiative was launched by the Coalition of Refugees associations.
In that context, Coalition leader Miodrag Linta appealed to Martin Shulz, EP head, to support the initiative.
"The resolution should also condemn the denial of crime against Serbs, demand from Croatia to stop celebrating the criminal operation "Storm" as national holiday and to finally process all war criminals regardless of their national and confessional identity", Linta underlined.
With permanent annual celebration of "Storm" on every August 5, Croatia actually hails the biggest ethnic cleansing in Europe after World War Two, rather than establishing of peace, freedom and democracy", Linta concluded.