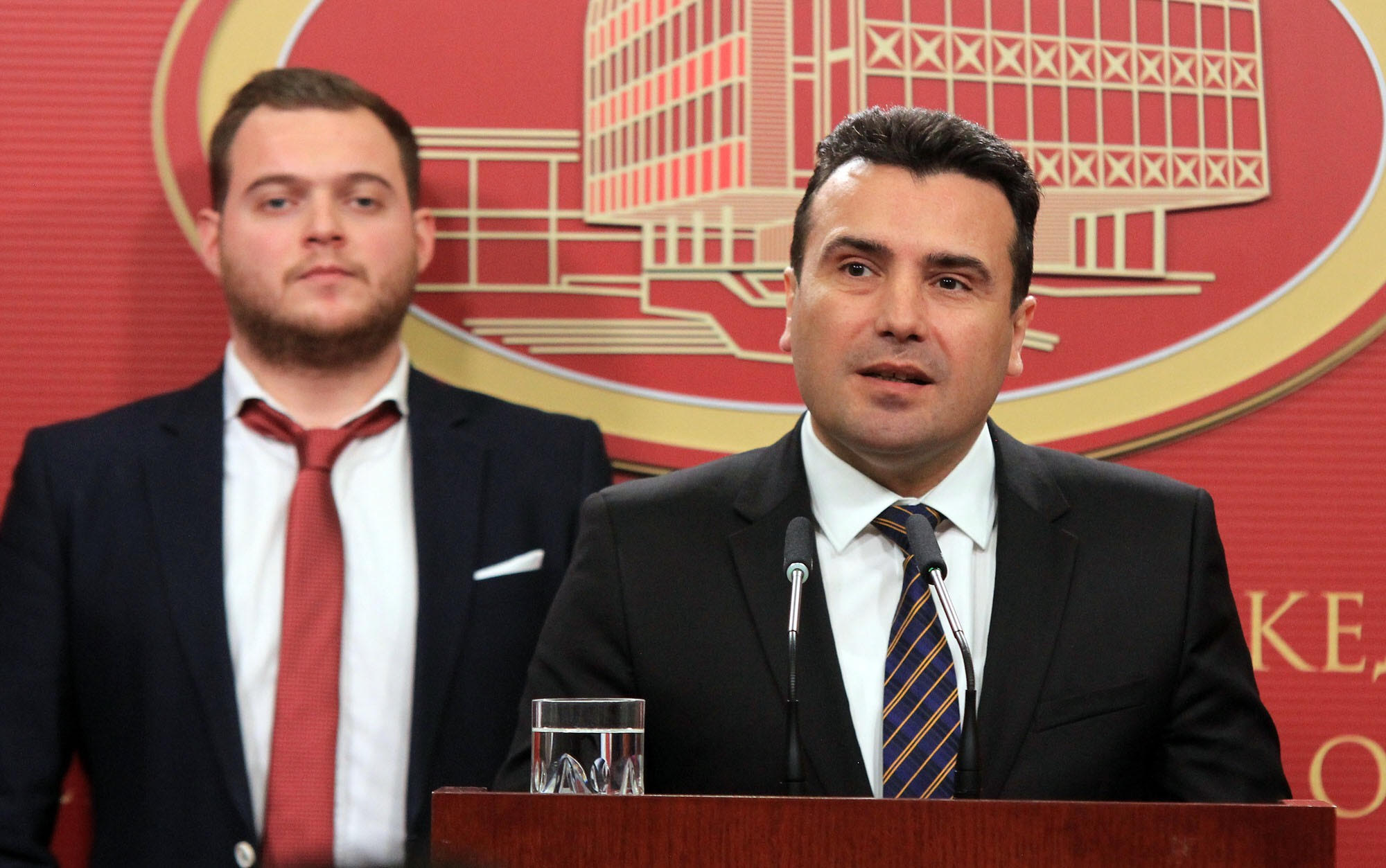 Cautious about the possibility of changing the Constitution of fYROMacedonia appeared prime minister Zoran Zaev while announcing that next week there will be a new meeting of foreign ministers Nikos Kotzias and Nikola Dimitrov as part of the negotiation process to find a solution to the name issue.
"You know for a long time that Greece's position on erga omnes includes the change of the constitution of Macedonia. That is the position of Greece. We have our own positions", Zoran Zaev noted, responding to journalists' questions today in Skopje.
As she claimed, the country changed its Constitution in 1993, modifying a relevant article, in order as he said, to eradicate irredentism.
"What we are doing right now is to prove that Macedonia has no aspirations – territorial or otherwise – that our country does not have irredentist aspirations and wants to build friendship. In this respect, I do not see a need (to change the Constitution)", Zoran Zaev added.
The prime minister of fYROMacedonia expressed his joy at his country's friendly relations with Greece and announced the acceleration of the negotiation process to find a solution to the name issue under the auspices of the UN and mediator Matthew Nimetz.
"In February there will be a series of meetings. Time is short, we need to move quickly. We know the essence of the problems. I hope that the next week will be under the auspices of Matthew Nimetz, a meeting between the two foreign ministers, as this is the new level of the negotiation process we have agreed upon", Zaev added.
Asked whether the position for a name with a geographical definition resulted from consultations with the opposition and with the president of fYROMacedonia, Gjorge Ivanov, Zoran Zaev replied that this is the position of his government
"For the government it is acceptable a name with a geographical definition. I support this in my own hopes from the debate we have in the country, in the steps we are taking, in what the possibilities are and how far we can go. We certainly insist that dignity, identity is important. I am convinced that, with a consensus on this issue, with the consensus on future solutions, with the consensus of state institutions, political parties, co-founders and opposition parties, Macedonia can move forward in favour of the prospect of NATO and EU membership. For the benefit of the success of the procedure, I would not like to go into details. Believe that we know perfectly what is feasible, what is permissible, and up to where we need to move. We will do everything to find a solution to this burning, 25-year problem, but not at all costs", Zoran Zaev said"./IBNA