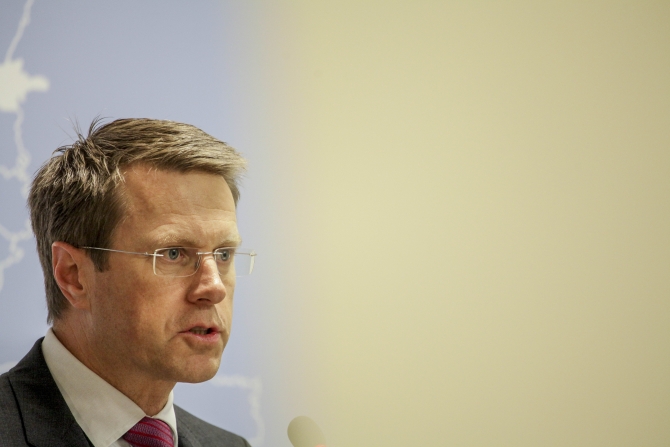 Pristina, June 5, 2014/Independent Balkan News Agency
By Elton Tota
If there's a will, there is a way. If there's a will for good elections, Kosovo will be able to hold elections according to European standards, writes the head of the EU  office in Kosovo and special representative of the European Union, Samuel Zbogar in an editorial for the media ahead of the June 8 national elections.
Zbogar sends a message to all party leaders, candidates and officials of polling centers by saying: "Do not create a blockade in your path toward Europe! It's better to lift the blockades of the past in your way forward!"
Zbogar expresses his conviction that the Serbs will participate in these elections, as "the time of intimidation, refusal and blockades is long past".
In this article, Samuel Zbogar says that he's convinced that Kosovo will learn a few lessons from this campaign, in order to undertake a full electoral reform until the holding of next elections.
"We have now raised the issue of the need for full transparency of the party funds and the funding of the campaign. This is where the possibility of corruption increases and this is the reason why it should be addressed. There are other aspects of the electoral system which must be examined, starting by its simplification", writes Zbogar.
"Whoever wins these elections, must face the same issues, problems and challenges, starting by the economy and employment and rule of law and continuation of the process of normalization with Serbia and integration of Serbs in the Kosovo".
At the end, Zbogar writes that the EU will continue to support the citizens of Kosovo and will support the efforts of the new government for a better and more prosperous Kosovo.
"The task of true leaders is not only to guide their citizens toward the future, but also to offer them the possibility of voting freely and to make sure that each vote is valid and will be counted". /ibna/