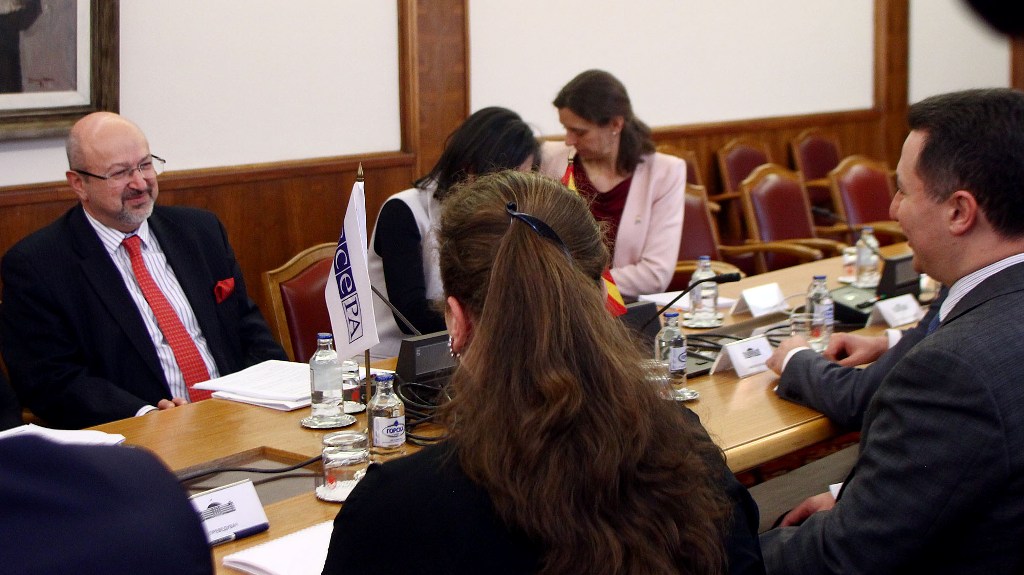 The OSCE Secretary General, Lamberto Zannier left Skopje late last night, after issuing a statement from the headquarters of this organization in FYROM and a Tweet saying: "The solution of the crisis must serve the best interests of the people and problems must not turn into ethnic tension".
"The end of the political crisis and return to political stability must be a key priority. The key for the solution is in the hands of political players, who must find a solution which is in the best interest of the people", Zannier said.
Zannier said that the results of the elections that were held on December 2016 secure a solid basis for the creation of the government and he called on parliament to start work in accordance to democratic principles and the rule of law.
Zannier also condemned the inciting messages and the recent incidents which may deteriorate ethnic relations and stressed that the Ohrid Agreement is crucially important to defend and advance the rights of communities. Zannier met with president George Ivanov, Foreign Minister Nikola Popovski and the leaders of the parliamentary parties. /balkaneu.com/