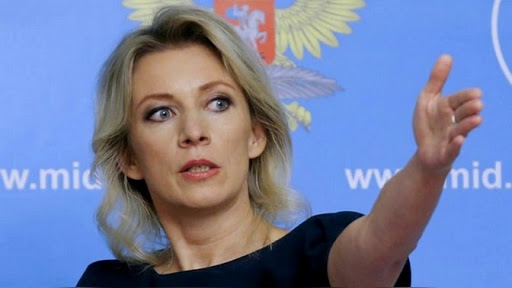 The escalation of tensions in Montenegro and the violent actions of the Montenegrin authorities towards the Serbian Orthodox Church (SOC) and its believers cause serious concern in Russia, said the spokesperson of the Russian Ministry of Foreign Affairs, Marija Zaharova.
She stated at a press conference in Moscow on Thursday that on May 12, on the holiday of the especially revered saint in Montenegro, Saint Vasilije Ostroški, a traditional prayer service was held in Nikšić, and that the police, under the pretext of violating quarantine measures, dispersed the believers by using tear gas. She recalled that His Eminence Budimlje-Nikšić Bishop Joanikije and his clergy were arrested and released on May 15.
Zaharova mentioned that on May 19, the State Department emphasized the importance of respecting religious rights and supported the sharp action of the Montenegrin authorities.
"Such a statement testifies to the fact that ecclesiastical issues are viewed in Washington through the prism of geopolitics. These are obvious intentions to divide the Orthodox world and destroy the unity of the spiritual space in the Balkans", Zaharova said.
She emphasized that Russia is convinced of the need to solve all problems within the framework of a constructive dialogue, while preserving standards, rules and norms determined by international documents, respecting the legal rights of the canonical Church and believers, the Russian Ministry of Foreign Affairs announced.
Zakharova emphasized that the unnatural separation of believers, including the dirty interference of external factors, would result in the creation of great problems, and even unrest, which could easily overwhelm the region./ibna