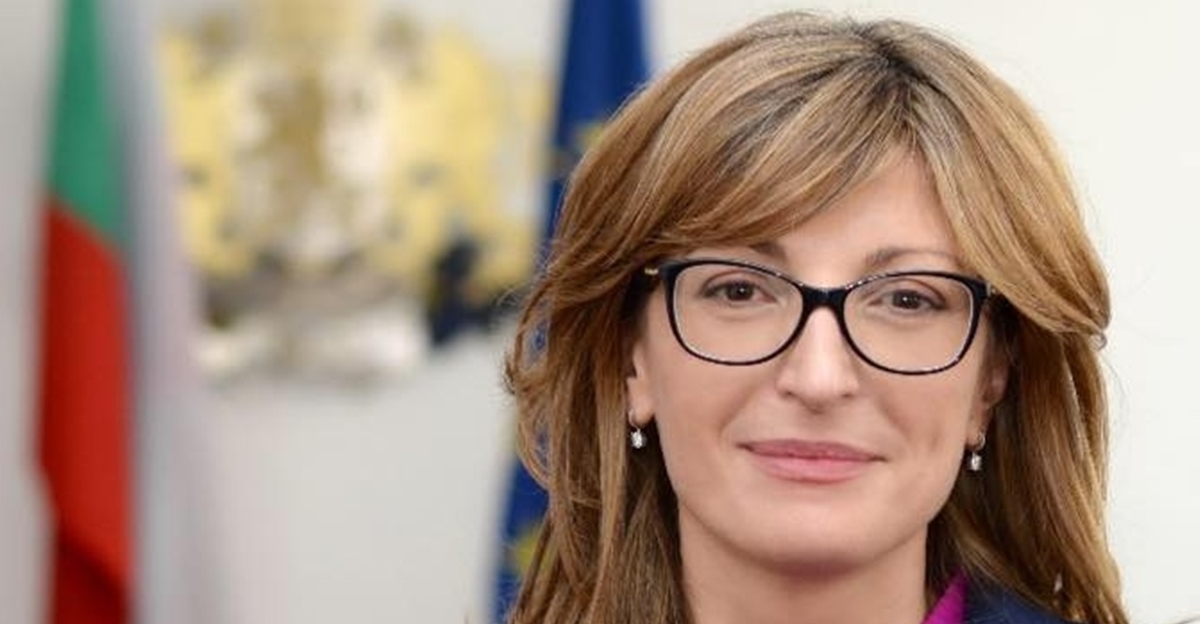 The 2017 Friendship Agreement between Bulgaria and North Macedonia entails all the guarantees needed, as long as good faith is applied by both parties. We have no intention of stopping, especially because we have been supporting the Republic of North Macedonia for 30 years now. In the way we recognize reality, they as well must recognize the past. There is nothing complicated about that. This is is what Deputy Prime Minister and Minister of Foreign Affairs of Bulgaria Ekaterina Zaharieva stated in an exclusive interview with BGNES.
"The Agreement is from 2017. It includes all the guarantees, as long as it is implemented in good faith by both parties. Unfortunately, our assessment is that this is not the case. Despite the many speculations in the press, especially in the Republic of North Macedonia, we do not want a change in the Constitution -as some rumors over there had it- neither our allegations are new, nor did we question the right to self-determination and the right of every citizen, including the citizens of the Republic of North Macedonia, nor the right to call their language as they wish", she explained.
As she said, the problem is that the Agreement is not being implemented in good faith.
"As you know, there are two committees in this Agreement – one is the Historical Committee, the other is an Intergovernmental Committee, which should meet once a year to monitor the implementation of the Agreement and identify new tasks. We agreed on many things, including the acceleration of the committee's work, as a result of which, however, not only did it not accelerate, but it stopped. We are in daily negotiations. We have no intention of stopping, especially because we have been supporting North Macedonia for 30 years now. The issue was raised during our Presidency. It was obviously quite successful. The fact is that a number of presidencies after us, including the German one, are raising the European perspective of the countries of the Western Balkans as a main issue. So, even now, we remain in negotiations. Today, the online teams of the two foreign ministries are trying to resolve the conflict so that we can look ahead. But there is still some time. Negotiations are intensive", Zaharieva said.
She recalled that the decision to start negotiations was taken in March. The meeting of the 10th General Affairs Council must now approve the negotiating framework, which is not final but indicative.
"At present, Bulgaria is not in a position to approve the negotiating framework in the form it is presented. We have time, but the time slot is extremely thin", Zaharieva stressed.
Asked why the Bulgarian state will not back down, she replied: "In the way we recognize reality, they as well must accept the past. Nothing complicated about that".
Zaharieva called the allegations of a minority extremely unacceptable.
"Not only have they not changed their approach, you remember the European Parliament resolution. The minority issue is almost the number one task of MEPs. Most likely, the inclusion of the recommendation that Bulgaria recognizes a minority was instigated by Skopje. The fact that these efforts are continued and supported by the institutions of North Macedonia means that, despite the stated guarantees that this will not happen, it is in fact happening. This is very important for us and it is also a red line", she said, adding that the issue was about historical accuracy. "Because, if it is said what it is, there will be no demands for a Macedonian minority in Bulgaria on their part", said the Bulgarian Foreign Minister. /ibna