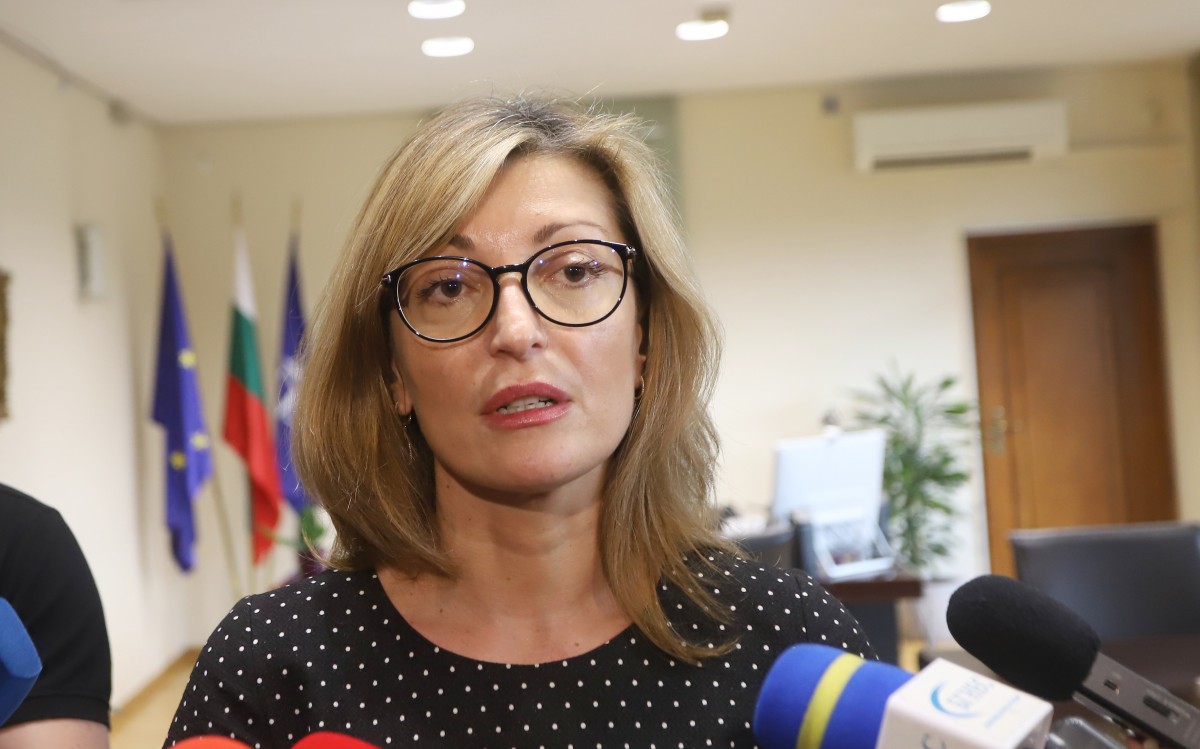 "For 30 years, hate speech towards Bulgaria has been stimulated at state level in North Macedonia. When you pursue such a policy, you can not be ready to start negotiations with the EU", said Bulgarian Foreign Minister Ekaterina Zaharieva.
"Hate speech was not born a couple of months ago. The anti-Bulgarian campaign never stopped. It always gets worse before important moments. It was the same before the signing of the Friendship and Good Neighborliness Agreement", she told Nova TV, adding: "If they want to join the EU, they must adhere to European values. I do not think it is good for the people of this country to grow up amid hatred".
The Foreign Minister stated that her country was not pressured by the German Presidency to change its position. "No, we were not forced to change our position. The EU does not work that way. Every country is equal in this Union. Enlargement must be approved by all Member States", she explained.
Zaharieva said Bulgaria is interested in the EU expanding toward the Western Balkans, "because we want to have democratic and prosperous neighbors. Our support for the Republic of North Macedonia has never been unconditional. The authorities in Skopje have been aware for a long time now that there are problems that have not been resolved in our bilateral relations". The Bulgarian Foreign Minister pointed out that these problems were mentioned during the last intergovernmental meeting last year. The relevant protocol was also signed.
"Among the problems are the suspension of Bulgarian investments in the Republic of North Macedonia with administrative obstacles, for which we have notified the EC, the refusal to cooperate in the field of education and defense, the lack of progress in the construction of the main corridor №8".
Zaharieva believes Bulgaria has not made a mistake in establishing the Joint Bulgarian-Macedonian Historical Committee. "It is not the job of governments to understand historical facts, but of the joint committee that was supposed to propose a solution to politicians", she concluded. /ibna