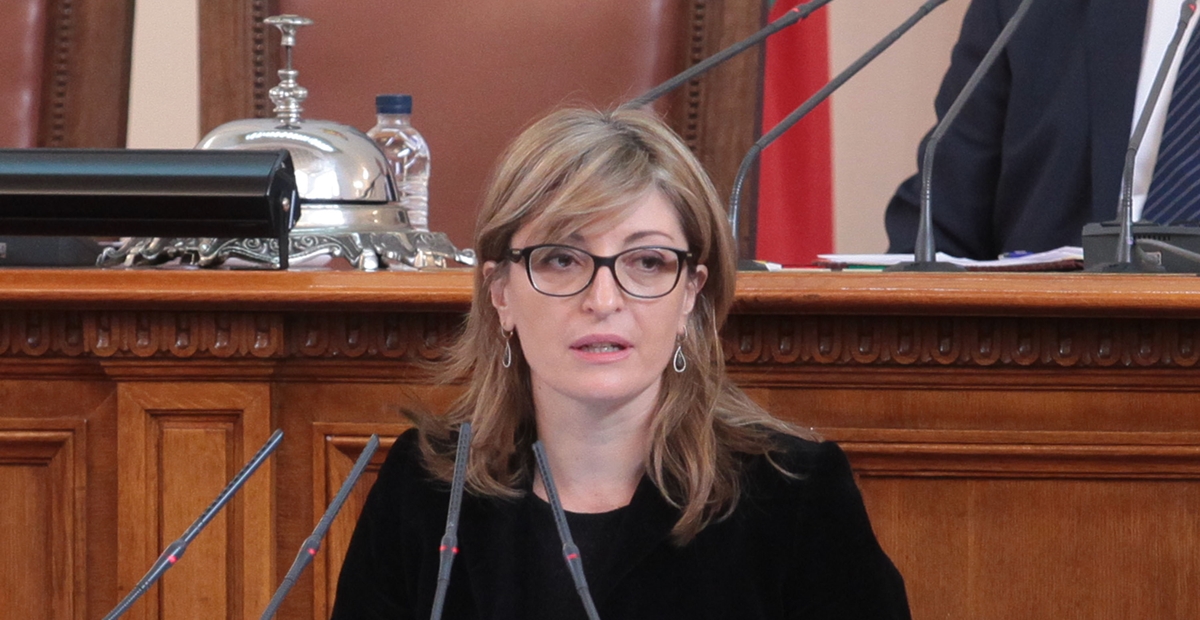 Bulgaria will not block the Republic of North Macedonia on its way to the European Union, Foreign Minister Ekaterina Zaharieva stressed.
"We will not stop North Macedonia on its way to the EU. We have always stood by them, we were the first to recognize their independence. We have never hidden our conditions for their support; they have always been clear", said the Bulgarian Foreign Minister, adding that "they alone could slow down".
Zaharieva stressed that Bulgaria has always been honest and open with North Macedonia and that was the purpose of the statement approved by the Bulgarian parliament.
"I do not accept that when elections come, a committee of experts stops its work. It didn't from our part. "When we had elections last year for the European Parliament and local authorities, did we stop working?", the Foreign Minister wondered.
She also noted that Bulgaria has always respected the right to self-determination.
"It is bad that many politicians in North Macedonia believe they will win the election with an anti-Bulgarian wave. Elections pass, but the neighbors remain. No one benefited from hate speech. That is my appeal to our neighbors", Zaharieva said.
Regarding the information on a new report from the European Commission on Judicial Reform, Ekaterina Zaharieva said that there is no new report on justice in the framework of the mechanism of cooperation and control.
The Foreign Minister reminded that on Wednesday the Vice President of the European Commission Valdis Dombrovskis personally denied that there was a report on the judicial system. He also stressed that Bulgaria is the only country in the European Union that meets the criteria for the budget deficit./ibna