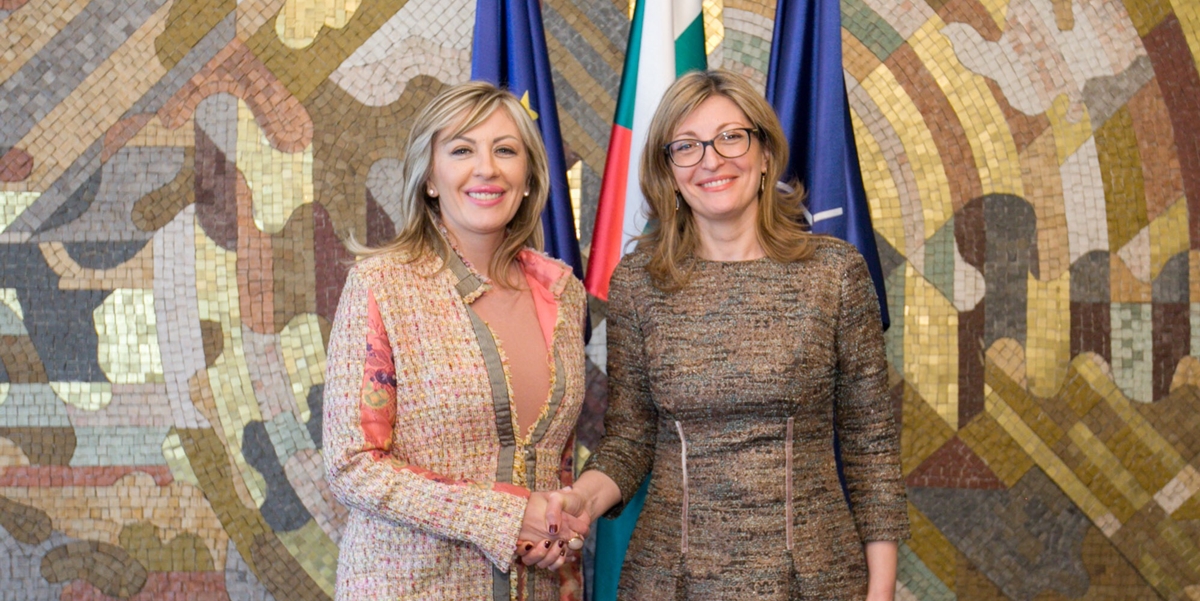 Bulgaria will continue to support Serbia on its road to European integration, as it has done so far, Foreign Minister Ekaterina Zaharieva said on April 23 in talks in Sofia with Serbian Minister of European Integration Jadranka Joksimović.
"We appreciate the good neighbourly relations in the region and during the Bulgarian Presidency (of the Council of the EU) we made every effort to persuade the EU partners that a stable Balkans mean a stable Europe," Zaharieva said.
The European integration of the Western Balkan countries is a priority in Bulgarian foreign policy and was among the four priorities of the Bulgarian European Presidency, the Foreign Ministry said.
Last year, under the Bulgarian Presidency under the leadership of Ekaterina Zaharieva, Serbia's Accession Conference opened two new chapters of EU membership talks.
The Foreign Ministry said that Zaharieva and Joksimović discussed transport and energy issues and projects that are important for bilateral relations.
They agreed that there was a new positive spirit in the relations between the two countries in recent years and this had to be developed in future. The traditionally good contacts between the two peoples, as well as the ever-increasing tourist flow, were highlighted, the ministry said.
They underlined the importance of joint projects in the field of energy and transport, highlighting the need for more intensive co-operation in education and science.
Joksimović emphasised the benefits of the projects implemented with Bulgaria's support for development aid and hoped that they would continue. Zaharieva gave an assurance that these projects are very important to Bulgaria and its efforts in this regard will continue.
By financing development projects, Bulgaria will support a total of nine Western Balkan countries and the Eastern Partnership this year, including Serbia. The total value of all projects is almost 3.5 million leva, with funding for projects in Serbia including in Bosilegrad, Dimitrovgrad, projects for the convergence of Serbian and European education, among others./ibna