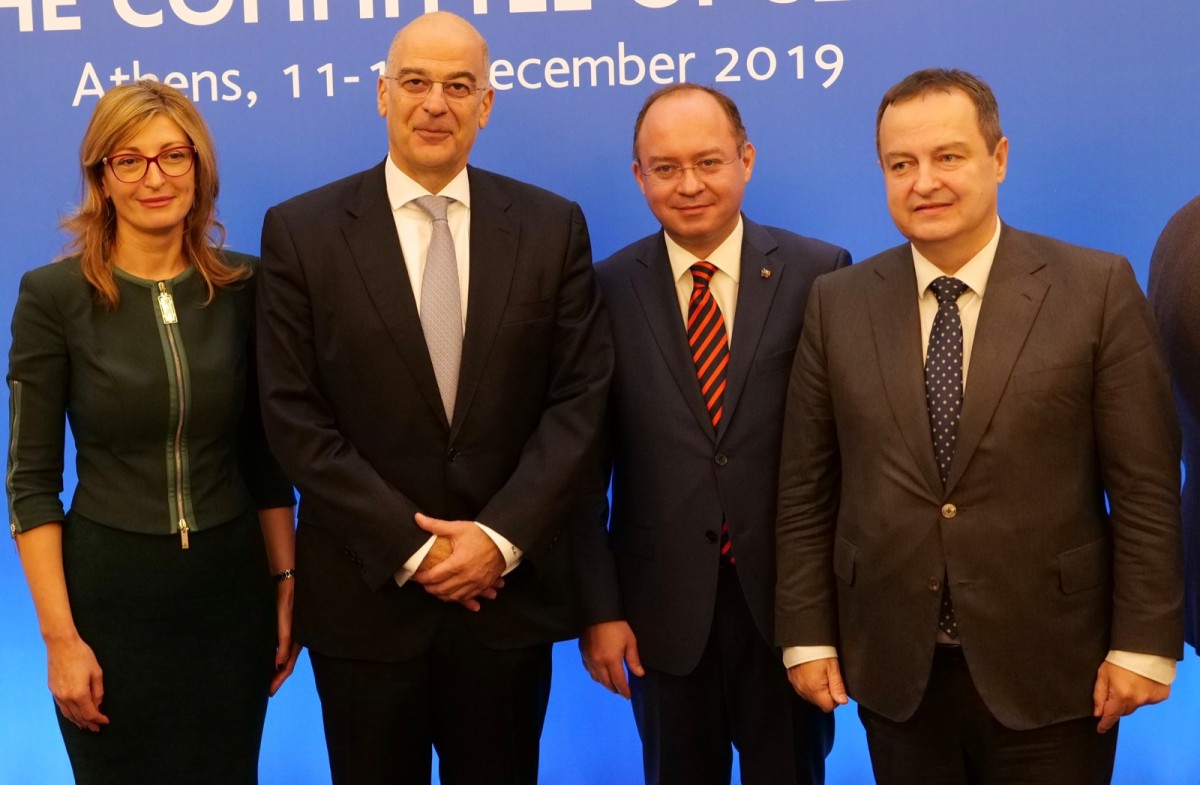 Bulgaria supports the deepening of the partnership between the European Union and the Black Sea Economic Cooperation Organization (BSEC), Bulgarian Deputy Prime Minister and Minister of Foreign Affairs Ekaterina Zaharieva stated during the BSEC Foreign Ministers meeting which was held in Athens.
The forum held in Athens signals the end of the Greek presidency of the organization, with Romania taking over. Before Greece, in the first half of 2019 BSEC was chaired by Bulgaria.
"The fact that three EU member states – Bulgaria, Greece and Romania – are chairing the organization has already consistently impacted the EU-BSEC partnership in a positive way. I also welcome the efforts of the BSEC International Secretariat, which has managed to attract 2m euros from Community funding for a three-year co-ordination plan for research in Black Sea waters", Zaharieva stressed.
"The BSEC Greek Presidency has contributed to enhancing the effectiveness of the organization and to continuing its reform efforts", the Bulgarian Foreign Minister continued. "The various events that took place during its term underlined the urgent need for the BSEC mission: to work for the economic and social stability of our region".
In their comments, several countries thanked the Bulgarian BSEC Chairmanship, including the Organization's Parliamentary Assembly, for their contribution to job creation policies, improved transport connectivity and trade opportunities, as well as avoiding double taxation. /ibna