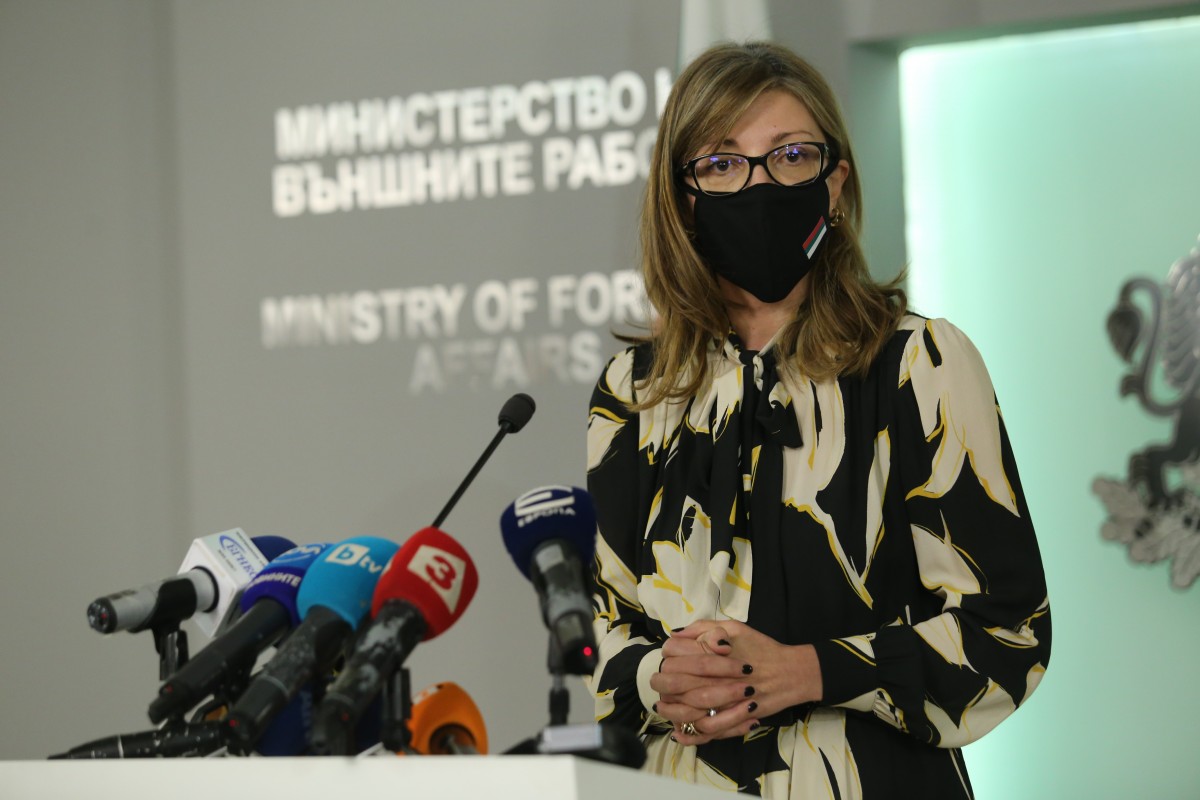 "At this stage, Bulgaria can not support a negotiating framework with the Republic of North Macedonia and the organization of the first intergovernmental conference in this context. The proposed plan for adoption does not reflect the Bulgarian requirements and cannot be supported in its current form", Foreign Minister Ekaterina Zaharieva told reporters.
A teleconference meeting between the Foreign Ministers of the EU Member States took place today, during which the enlargement issue was discussed inter alia.
"Bulgaria can approve the negotiating framework with the Republic of Albania, because they have met most of the conditions set in March", Zaharieva explained.
She briefed the EU Foreign Ministers on bilateral talks between Sofia and Skopje, and thanked Berlin for its assistance.
"Bulgaria's position is based on the framework position of the Parliament. It has been publicly expressed for more than a year, to the North Macedonian colleagues among others. Six months earlier, it was announced during the intergovernmental conference", Zaharieva recalled.
Bulgaria insists that three conditions be established in the negotiations: 1. Adherence to the language standard since 1999 and confirmation by the Treaty of Friendship and Good Neighborliness; 2. Roadmap for the implementation of the 2017 Convention; 3. a very a clear and explicit text stating that there will be no claim of a Macedonian minority in Bulgaria.
"These conditions are still not included in the draft negotiating framework", Zaharieva stressed.
She added that Bulgaria always remains open to talks and finding solutions, but when negotiations take place, compromises are needed on both sides. /ibna