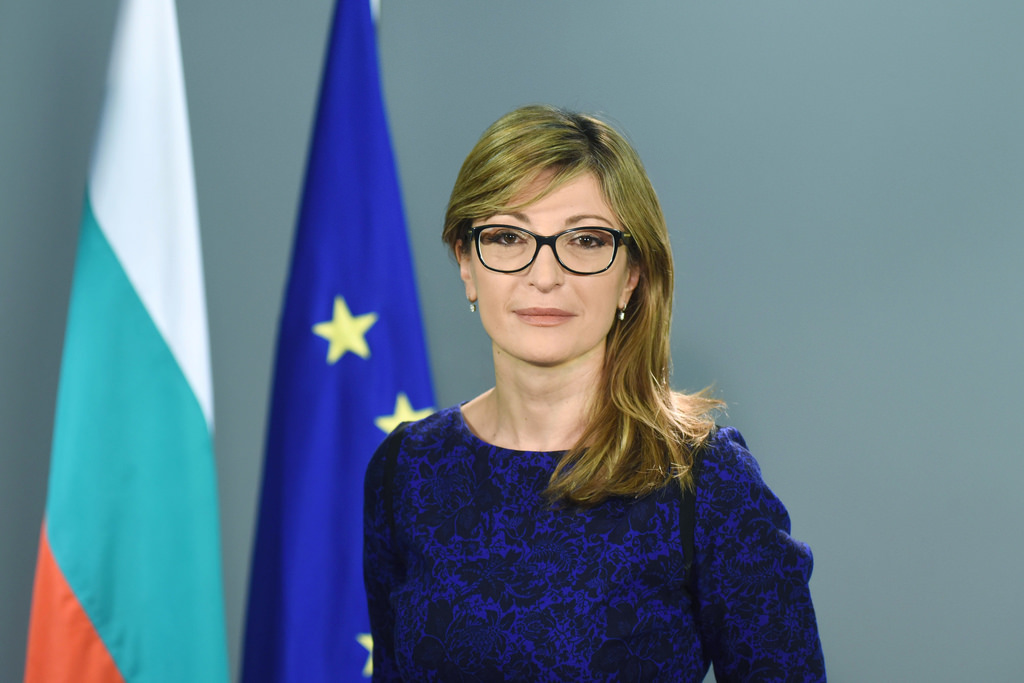 "There is no way at this stage to say yes to the start of negotiations between the Republic of North Macedonia and the EU. Our support for North Macedonia was never unconditional. "Bulgaria does not question the language and the modern identity of the population there", said Ekaterina Zaharieva, Deputy Prime Minister and Minister of Foreign Affairs of Bulgaria.
"We have made our position very clear. It is now very visible to the public. As early as last year, the government submitted a statement to parliament, which was supported by all parties. Therefore, our position on the Republic of North Macedonia is not new, as some claim. I believe we all have unity on this issue", the foreign minister told Bulgarian television bTV.
She also stressed that it is in Bulgaria's interest for all the countries of the Western Balkans to join the EU.
"At the moment, Bulgaria is not in a position to approve the negotiating framework with the Republic of North Macedonia. There is a treaty of friendship and good neighbourliness, which was signed in 2017 and ratified in 2018, but is not being implemented", Zaharieva said.
She reiterated that despite speculation in North Macedonia, Bulgaria has no claim on how the citizens of this republic are defined, but Macedonians should have no claims to Bulgarian history. But we are not only concerned with history, but also with hate speech. "The non-recognition of the historical truth leads to quite serious problems in the relations between the two countries", Zaharieva explained.
Unlike the other Balkan countries, with which we have shared history, we have a common history with the Republic of North Macedonia. "Skopje signed the agreement, but now they are trying to avoid it. "With countries like Greece and Turkey, unlike North Macedonia, we have shared history, but not a common history", Zaharieva said.
"We do not want to tell Bulgarian citizens how to define themselves. This is not the problem. The Council of Ministers is united on the issue of North Macedonia; I am in constant contact with Prime Minister Boyko Borissov. "Any speculation that someone will change something at the last minute does not correspond to reality", Zaharieva said categorically.
According to her, we must come in good faith in order to implement the agreement signed between the two parties and not look for ways to circumvent it.
We do not want a Bulgarian minority in the Republic of North Macedonia, because that means recognizing the work of those who worked for 75 years to destroy the Bulgarian self-knowledge of the population there, to erase it. "Conditions must be created so that people who declare their Bulgarian self-consciousness in the Republic of North Macedonia are not discriminated against and can freely state what they are", Ekaterina Zaharieva pointed out.
Unfortunately, we have heard a lot of talk on the other side of the border. Negotiations must work, we have not yet agreed on all issues to say yes. Prime Minister Borissov also explained to Chancellor Angela Merkel that progress was not enough, the Bulgarian Foreign Minister said.
Regarding the work of the Joint Bulgarian-Macedonian Committee and the agreement reached by historians on 5 personalities from the Middle Ages, it is important that this result has not been publicly announced and has not entered the textbooks. This means that the result of its work is minimal because it has not reached the society of North Macedonia./ibna