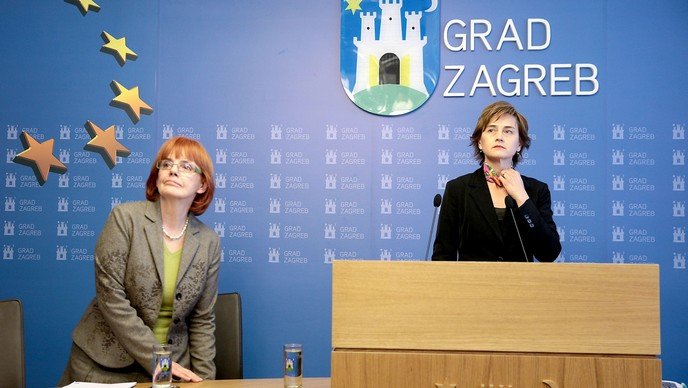 Zagreb, March 27, 2015/ Independent Balkan News Agency
By Marija Avramovic
Deputy Mayor of Zagreb Sandra Švaljek submitted her resignation on Friday and announced that she will return to the Institute of Economics.
Mayor of the capital, Milan Bandic, yesterday from prison, where he's currently, withdrew the authority of the office of mayor and gave it to his other deputy, Vesna Kusin.
"I plan to go back to my job at the Institute of Economics and initiate the procedure for election to the title of scientific adviser, while I will reconsider further political engagement", Švaljek said.
When asked whether she would return to the town hall and join the Club of independent representatives, as announced, she said she would consider and adopt this decision at a suitable time.
Concerning her possible candidacy for the mayor of Zagreb, which was recently speculated a lot in the media, she said that it could be talked about only after early elections are called for.
"Before that to happen the mayor must resign so it is pointless at this point to speculate on it", she added.
She is convinced that Bandic's decision to deny her authority and give it to his other deputy was politically based and not caused by an omission on her part.
She reminded the public that she had competed for the office of deputy mayor because she wanted  with her professional knowledge and experience to contribute to the creation of modern, professional and fair City Administration.
In the painful and difficult circumstances of mayor's arrest she took over responsibility for the conduct of Zagreb and advocated the stability and normal functioning of all city services and Zagreb Holding, despite unfavorable political circumstances and objectively disrupted the balance of city management.
"I think that Bandic's decision further destabilises the City management and therefore I no longer see any purpose or motive in staying in the office of deputy mayor", Švaljek noted.