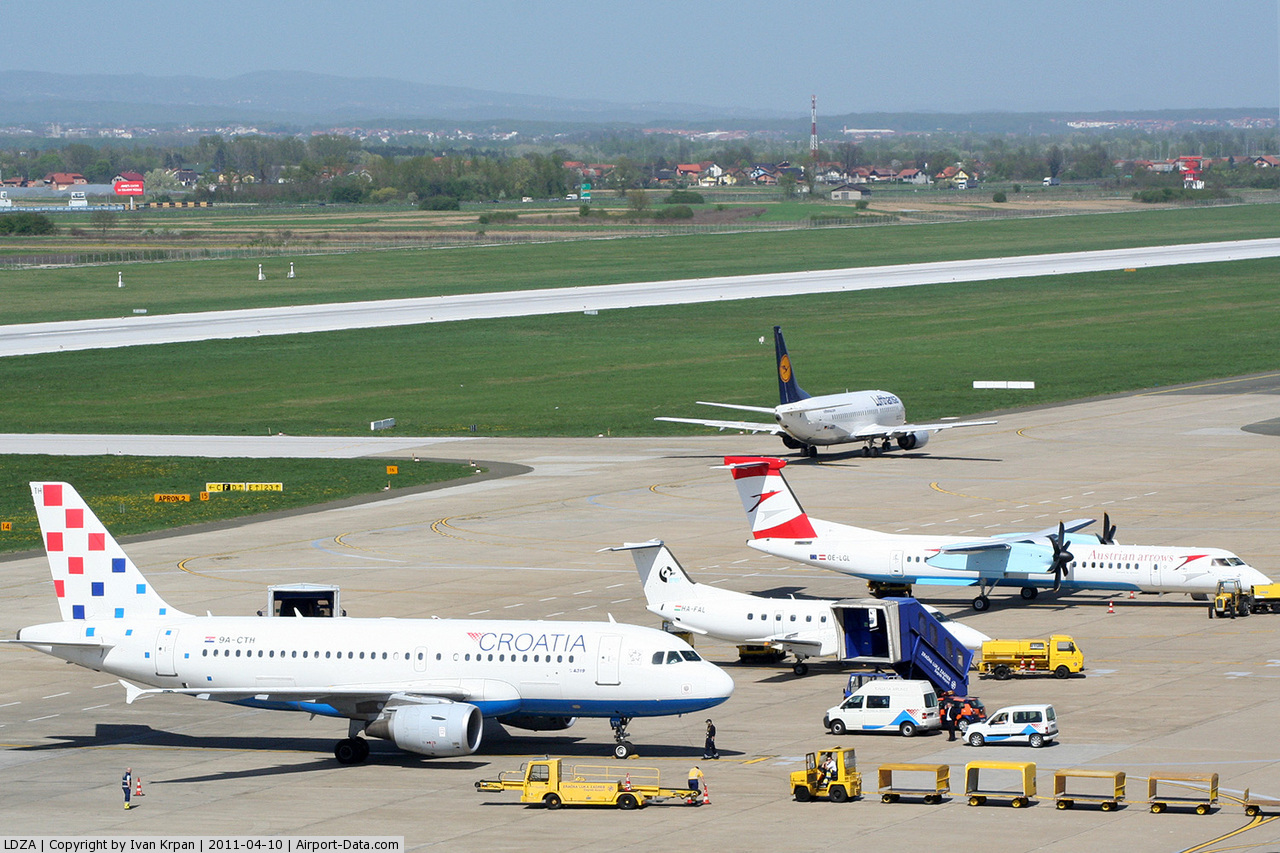 Review by Christos T. Panagopoulos –
Employees at Croatia's Zagreb Airport are threatening with industrial action over the concession agreement signed between the Croatian government and the airport's future operator Zagreb Airport International Company, a consortium led by "Aéroports de Paris". It comes after reconciliation talks between the Union of Zagreb Airport Employees and the management failed last Friday.
The Union has outlined seven conditions to its employer which includes the immediate halt of the airport's takeover, an investigation into the concession agreement, pay guarantees for employees in advance of one year and appropriate government measures against the airport's management which the union says has "damaged the airport's financial credibility and reputation".
The employee union has not specified when it will launch industrial action but says it is prepared to do so after its terms were not met. "Given that all possibilities for a social dialogue with the management have been exhausted, we announce possible industrial action in the near future", the union said in a statement.
The original takeover of Zagreb Airport on behalf of the French-led consortium was planned for early this year. Problems with the airport's employees have delayed the start of construction of Zagreb Airport's new terminal which has now been postponed until the first quarter of 2014.
The concession agreement foresees the transfer of employees from the Zagreb Airport company to the Zagreb Airport International Company, a move workers are unwilling to make.
The head of the union, Ante Dujić, has appealed for the government to terminate the concession agreement, adding that the entire project has been shrouded in secrecy. "We are not afraid to fight for our rights through industrial action", Mr. Dujić says.
This week the union began its preparations for strike. In a statement, Zagreb Airport's management said, "The union has rights to outline its own terms but the management must act in accordance to the law". The Ministry for Sea, Transport and Infrastructure has extended its support to the management.
Source: EX-YU Aviation News