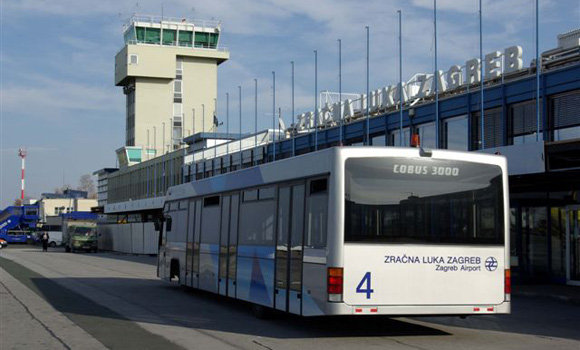 By Natasa Radic – Zagreb
The Croatian Government and the consortium ZAIC (Zagreb Airport International Company Limited) signed a year ago the concession contract to build and operate Zagreb Airport, but still none of the obligations under the contract has not been realized.
The president of the Zagreb City Assembly Darinko Kosor warned about this in his open letter. Kosor wondered why this project has remained a dead letter, and who is responsible for this situation.
-Why do we hear about this stalled project only in the media where we find occasional information, and the Ministry of Maritime Affairs, Transport and Infrastructure does not deny this situation –  said Darinko Kosor. He considers that as the president of the Zagreb City Assembly he must open this question because the city of Zagreb owns 25 percent of the airport.
The president of the Zagreb City Assembly thinks it is doubtful whether Croatia can really be competitive in the EU if capital projects are blocked, and no one asks why we are on the verge of losing the strategic investment opportunities and job creation.
-We can all agree with the opinion of the signatories of this important project that the Zagreb Airport can be developed as an important regional center, which could boost the investment climate and create new momentum of investing. The strategic value of the airport for the city of Zagreb is invaluable, but why then waiting more than a year – asked in an open letter Darinko Kosor.
In March this year there was a public presentation of the project of building a passenger terminal at Zagreb airport. Construction of a new terminal was credited with 120 million euros by the European Investment Bank (EIB) and the French concessionaire  expects soon the approval of the credit by Unicredit Group / Zagreb Bank and Erste Bank of 65 million euros. The start of the works on the new terminal are scheduled after the summer and should be completed in late September 2016. Total value of the project is 236 million euros.
– In three years time we will have a modern airport, and will certainly open new jobs, because of the new passenger terminal and a larger number of facilities. From the concessionaire it is expected to increase the quality of services in passenger air transport and that Zagreb airport, thanks to this investment, will increase the competitiveness of the aviation industry in Croatia – said at the time of the presentation Minister Sinisa Hajdas Doncic, responsible for transport. Now he did not give any comments.