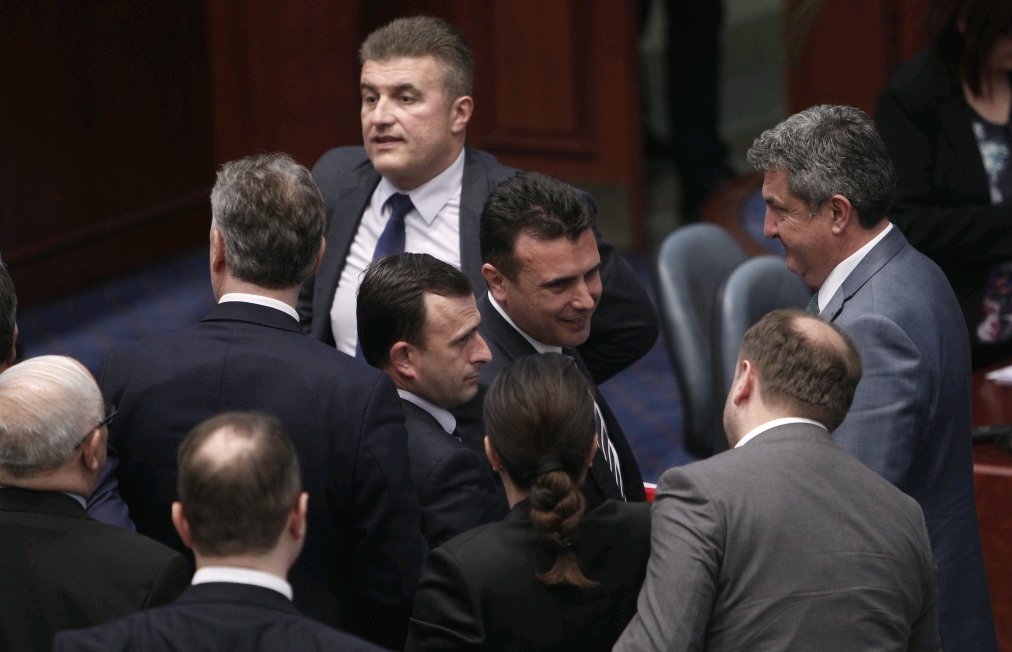 Prime Minister Zoran Zaev's government has survived a vote of no confidence requested by the largest opposition party in FYR Macedonia, VMRO-DPMNE.  Only 40 MPs of the Macedonian opposition voted in favor of overthrowing the government, while 62 majority MPs voted against.
In his address before MPs, PM Zoran Zaev called on the opposition to be constructive and uphold the country's interests. He said that the country is moving in the right direction by implementing important reforms and infrastructural projects.
Meanwhile, VMRO-DPMNE MPs said that Zaev's government does not have the necessary capacities to lead institutions and that it's taking political revenge, it is failing in terms of the economy and that it has pledged to change the country's name.
This is the first unsuccessful motion to overthrow Mr. Zaev's government since his arrival to power on 1 June last year. /ibna/