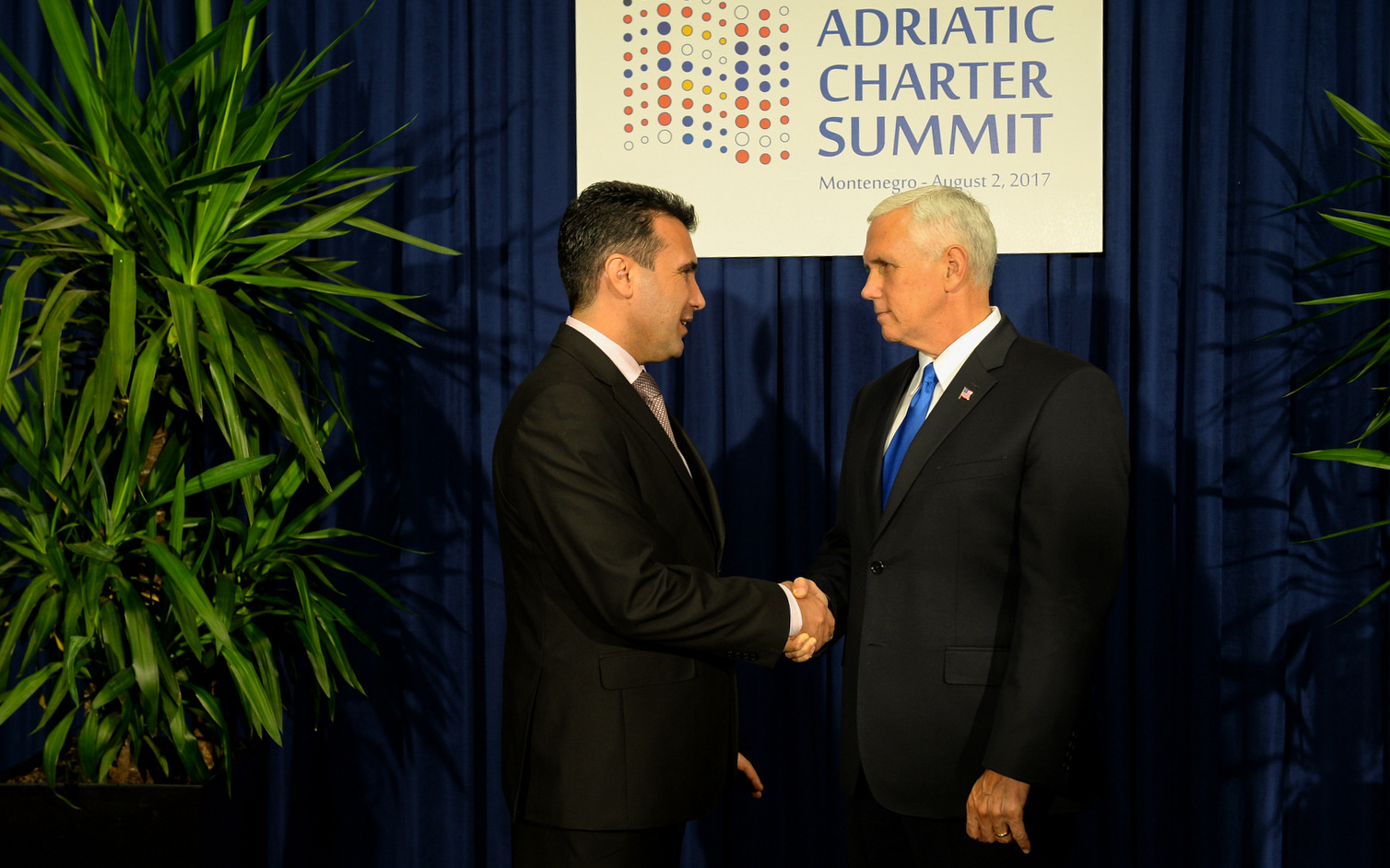 The US supports the efforts of the new government in Skopje in the path of NATO accession. This is stressed in the press statement released by the government of the country in relation to the meeting between Prime Minister Zoran Zaev and the vice US president, Mike Pence in the Adriatic Charter Summit taking place in Podgorica.
"The US president, Donald Trump maintains that the US backs the Republic of Macedonia and the region for their integration in the NATO", the US vice president is quoted PM Zaev cabinet.
The statement also says that the US president has stressed that the US is also interested to see improvements in democratic processes, fight angst corruption, free media, vitalization of civil society, etc.
Prime Minister Zaev was co-host of the Adriatic Charter Summit along with the Prime Minister of Montenegro, Dusko Markovic./balkaneu.com/