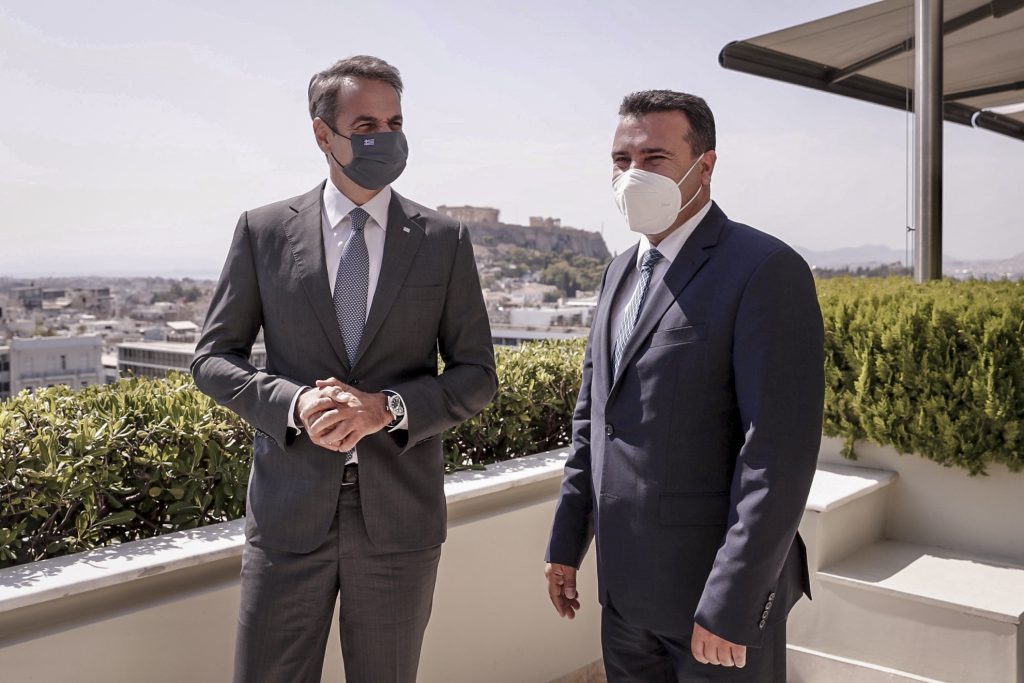 The Prime Minister of North Macedonia continues to reveal what he discussed with the Greek Prime Minister during his visit to Athens in the context of the Economist.
During Zoran Zaev's visit to Athens, he discussed with the Greek Prime Minister the aspects of the Prespa Agreement, the two border crossings that will be opened between the two countries and mainly for the economy, the Prime Minister of North Macedonia said in an interview with Channel 5 on Monday night.
As he stressed, 90% of the time they talked about the two border crossings that need to be opened.
"Greece received a grant from the EU for the opening of the Markova Noga – Laimos crossing. They also referred to the activities at the border crossing near Kavardaci, which is particularly important for Greece, because they have a winter resort there, Zaev said.
Beyond that, the talks focused mainly on the economy, Zaev said, adding that double taxation and investment protection agreements would be signed in October, which would attract more investment.
"Greece has offered assistance for digitization, which is one of the greatest successes of the government of Prime Minister Mitsotakis. It is in the interest of every country to build friendships; we are a smaller country", Zaev said.
During the conversation, Zaev revealed, "we discussed that there are road still signs in the region of the Macedonia of Greece or as they say Greek Macedonia, where the name FYROM still remains".
"I fought to remove FYROM. Here, we have the obligation to change the name of the Archaeological Museum, where the Archaeological Museum of North Macedonia should be located, and here we have to complete such things", Zaev said.
He stressed that conflicts and hostilities can take place at any time, but it is difficult to build a friendship and maintain that friendship./ibna