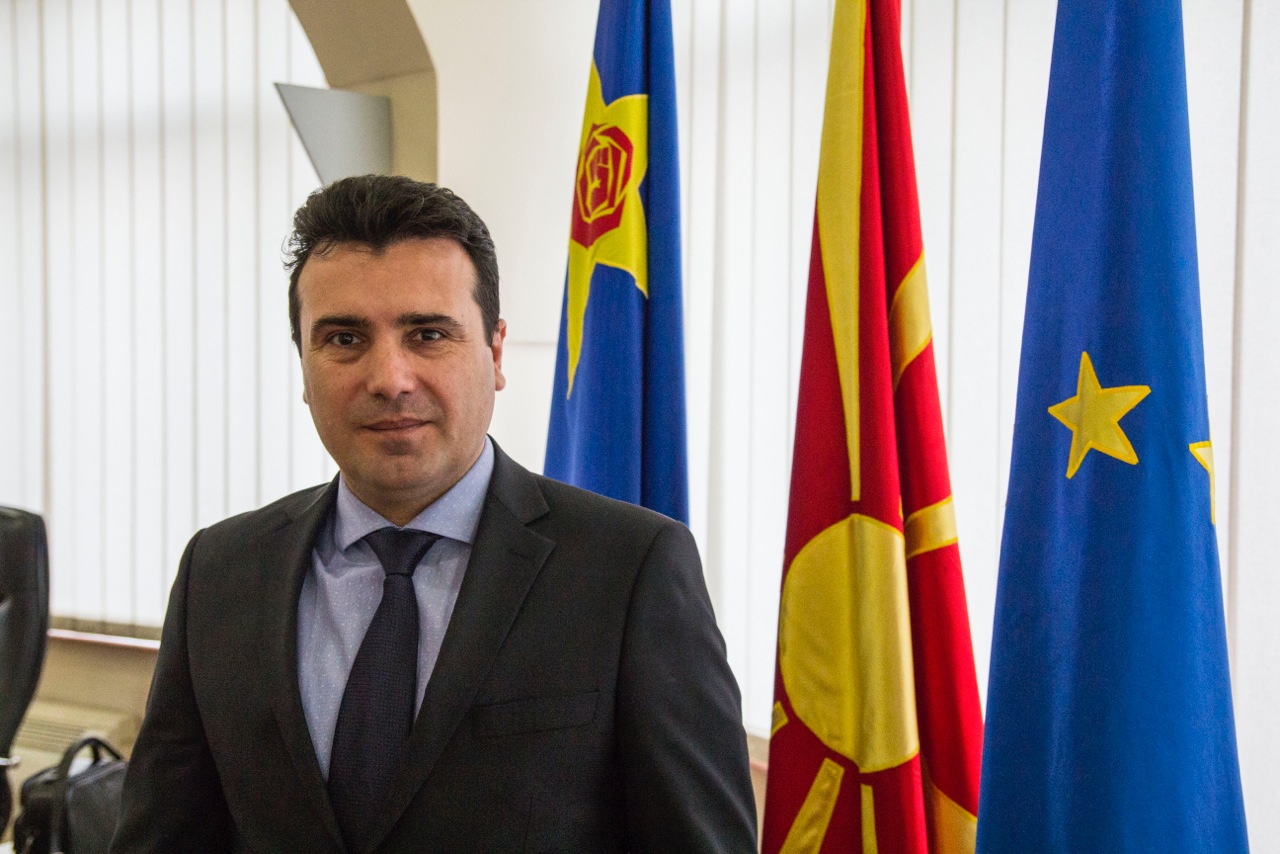 FYROM's Prime Minister Zoran Zaev  commented to journalists the visit of Foreign Minister Nikola Dimitrov to Greece, saying that the issue of the name will not be in the agenda of the visit.
The full statement of Zoran Zaev:
"The country's Foreign Minister departed today for Greece. The name issue will not be discussed. We will discuss the promotion of Confidence Building Measures between the two countries and how to further enhance friendship, with the tendency for more frequent meetings between the two countries' political leaders, including the prime ministers of the two countries.
We expect Mr Nimetz to visit the "Republic of Macedonia" and Greece, with the ultimate goal of speeding up the processes. In any case, our position is clear: our positions on the constitutional name of the "Republic of Macedonia" will be formed in consensus with the opposition and will be finalized by a referendum in which the verdict of the citizens will be expressed.
Why we are growing new hopes? Because we are sending out a message for a new future regarding cooperation between the "Republic of Macedonia" and the Hellenic Republic and this is the prospect that will guarantee a common European future instead of being trapped in history, as was the case so far.
My first talks with Prime Minister Tsipras, my first conversations with Foreign Minister Kotzias, as well as talks of our Foreign Ministry with the Foreign Minister of Greece, announce friendly relations, with the ultimate goal to seek support, especially from the citizens of Greece, by government parties, by opposition parties, by the Greek government, by the Greek Parliament, to help the "Republic of Macedonia" to advance its integration and that means release the procedures because the negotiation process really has the potential to progress.
We want to find a solution to this urgent issue, especially for us, the citizens of the "Republic of Macedonia" and for our country. But in any case in order to also release and process of its integration to NATO and the opening of accession negotiations with the EU", Zoran Zaev concluded./IBNA