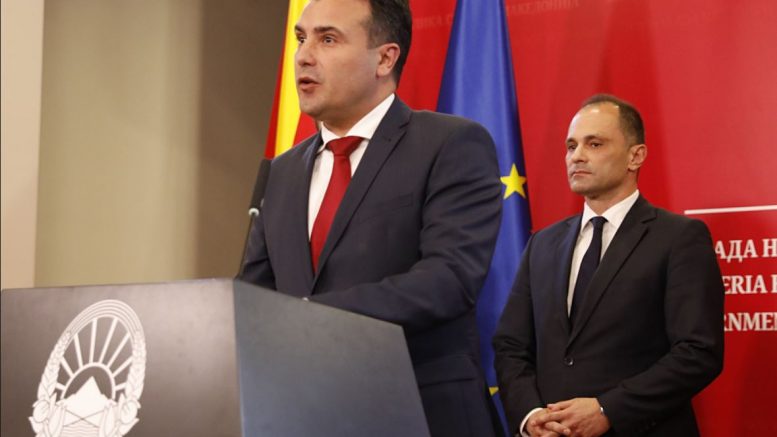 The Prime Minister of North Macedonia, Zoran Zaev, reiterated that his country is continuing with the implementation of the Prespa Agreement.
"We expect the Greek side to take concrete steps, such as changing the boards. The intention is to send a clear message that the Prespa Agreement should be fully implemented because it brings strategic partnership, benefits for our country, a new friend in our southern neighbor and opens many perspectives", Prime Minister Zoran Zaev said today.
He also called on the opposition to respect the Prespa Agreement, since not doing so means committing constitutional violations.
"The opposition does not respect the Prespa Agreement while it is in opposition, imagine what might happen if they come to power.  We have to respect and implement the Prespa Agreement to the end", Zaev said, stressing that agreements should be observed.
The PM denied rumors that he had been invited to join the Euro-Asian Economic Union after failing to secure a date for the start of accession negotiations with the EU.
"No, we do not have such an invitation, and I hope we won't", Zaev commented./ibna