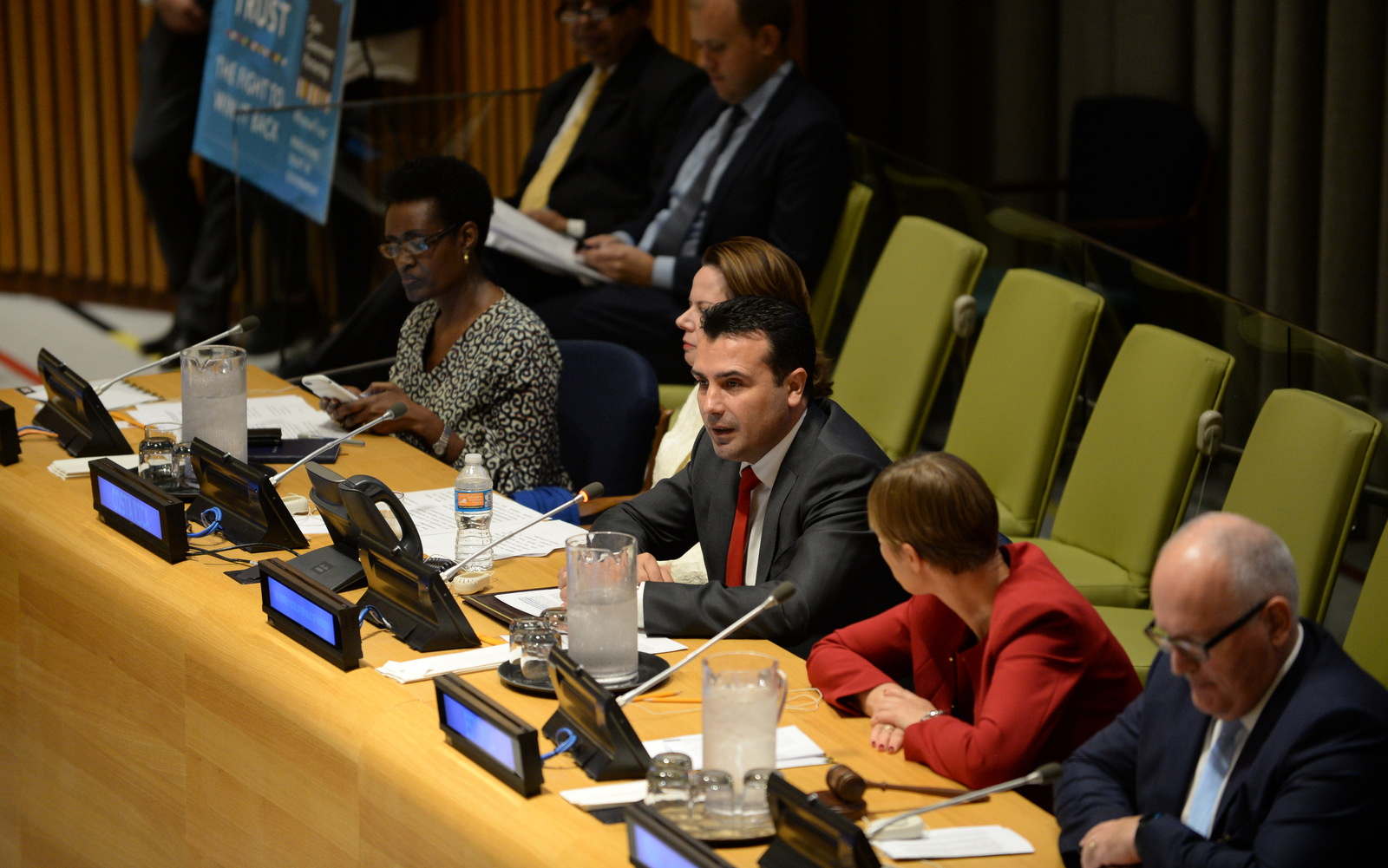 Upon his return from New York, Prime Minister of FYROM, Zoran Zaev has revealed details from his participation in the UN General Assembly and the meetings that he held with the aim of pushing the country's domestic and foreign issues forward.
Zaev explained his position in relation to the solution of the name contest with Greece regarding it as a key issue.
"Next spring, the EU will discuss on the expansion and the launch of negotiations for the countries of Western Balkans. We would like Macedonia to be one of these countries which will start talks. This means that until the first half of 2018, we would have to wait on new ideas coming from the UN mediator, Mathew Nimetz", Zaev said.
According to him, the two sides will discuss every matter which helps the sides find a solution on the name contest.
Zaev underlined that the meetings taken place so far with Greek representatives, aim at strengthening friendship between the two countries and in finding a solution on the issue of the name. /balkaneu.com/