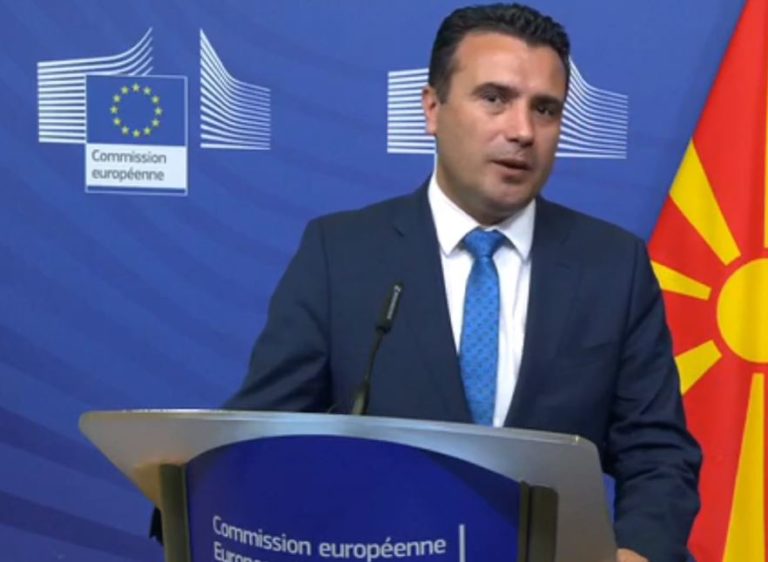 Prime Minister Zoran Zaev warns the European Union that it cannot expect to resolve open issues in the region if it does not show appreciation to the achievement that is the Prespa Agreement.
"Everyone says the Prespa Agreement is, at the moment, one of the best deals in the Western Balkans", Zaev said after meeting with EU Enlargement Commissioner Johannes Hahn in Brussels. According to him, if the EU "punishes" this agreement by delaying accession negotiations, how can one expect Aleksandar Vucic and Hashim Thaci to find a solution to the Kosovo issue.
He called on the European leaders to approve the decision to start negotiations with North Macedonia without any hesitation. Zaev said any postponement of the decision would have negative consequences for the country and the region, and therefore addressed European leaders with the words "Don't extinguish us, extinguish the stars, become our heroes".
Zaev reiterated his position that North Macedonia has no alternative but the EU.
Enlargement Commissioner Johannes Hahn, on his part, urged European leaders to support the Commission's proposal and make a positive decision on North Macedonia and Albania. Han said a possible negative decision would have consequences for the dialogue between Kosovo and Serbia, because according to him, their only reason for normalizing their relations is the European perspective.
"Of course, it is first and foremost for the two countries, but it should also be seen as a strong signal – as an incentive – for the whole region. Because if all the efforts North Macedonia has successfully done and achieved are not properly rewarded, there is no incentive for Serbia and Kosovo for example to enter into a substantive dialogue about the future co-existence of the two countries. Because the only reason to do so is a credible European perspective", Hahn said./ibna