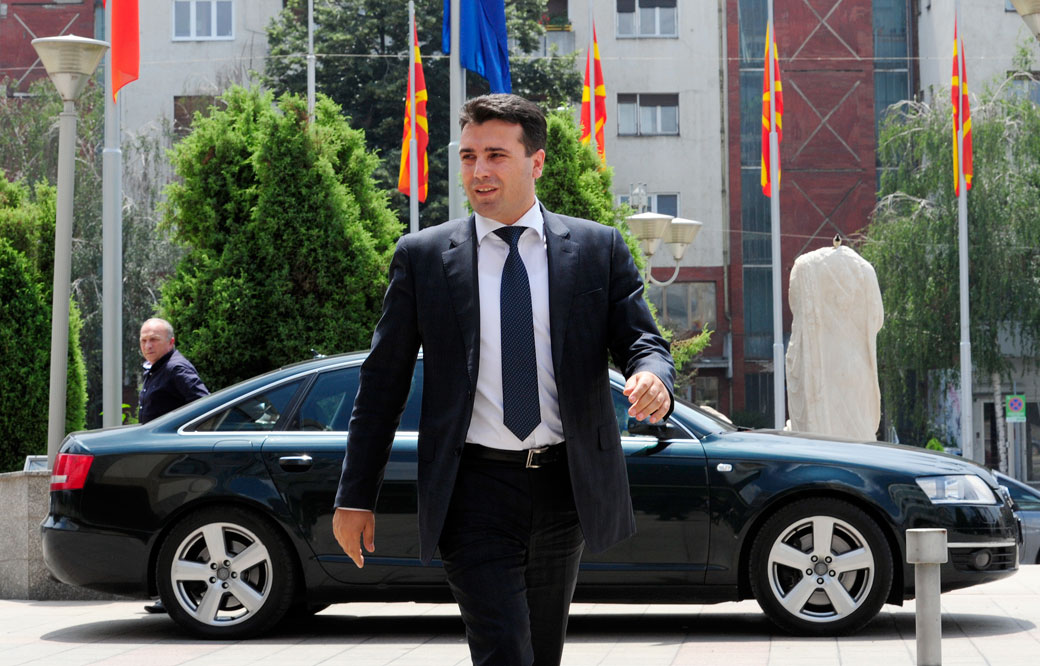 Social democrat leader, Zoran Zaev has launched talks today for the creation of the new government. Initially, he will meet with the leader of BDI, Ali Ahmeti and then with leaders of the other Albanian parties, Besa Movement and Alliance for Albanians, which offer their support.
Zaev has unfolded the government's program and the guarantees that the president of the country, George Ivanov.
"The program of the new government contains the principles of SDSM's electoral manifesto which aims at boosting economic development, restore democracy and the rule of law and a state for everyone", Zaev said.
Zaev pledged that the country will have an independent and efficient judicial system, independent media, while the administration will work without being subjected to political pressures. Zaev also said that the new government will be committed in fully investigating the case of Kumanovo occurred two years ago.
But one of the Albanian parties, BESA Movement has conditioned its participation in the government.
The leader of this party, Bilall Kasami said that this party will be part of the government only if it is treated as an equal political force to other parliamentary forces. This party also wants a renegotiation of the position of the speaker of Parliament, because it doesn't recognize the newly elected speaker, Talat Xhaferi as he has been a minister of Gruevski's government.
Meanwhile, VMRO-DPMNE says that Albanian parties will soon be disappointed of Zaev.
"Albanian leaders will be disappointed, because Zaev has offered guarantees that he will not implement foreign platforms", Darko Kostovski of VMRO-DPMNE said.
Meanwhile, SDSM said that within the next ten days, the government will formed  and it will be voted in Parliament. /balkaneu.com/