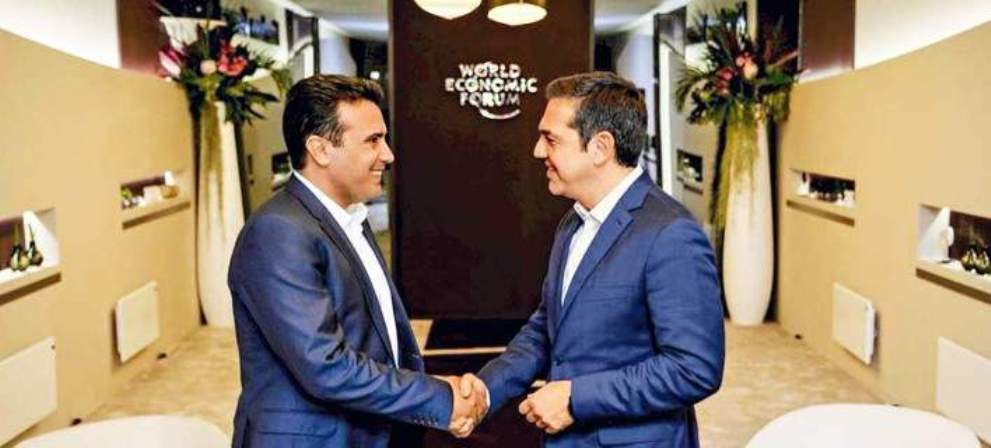 The details of meeting between the Greek Prime Minister Alexis Tsipras and fYROMacedonia's PM Zoran Zaev were finalized and thus the two politicians will meet on Thursday (May 17) morning, in the Bulgarian capital Sofia. According to IBNA's exclusive information, the meeting was arranged for 10:30 a.m. at the NDK where the EU Western Balkans Summit will take place.
The meeting of the two Prime Ministers was announced on Saturday, May 12, by the UN Secretary-General Special Envoy Matthew Nimetz during the press briefing after his meeting with the Foreign Ministers of Greece Nikos Kotzias and his fYROMacedonian counterpart, Nikola Dimitrov in Sounio (greater Attica district).
The Zaev – Tsipras meeting, as noted by fYROMacedonia's Prime Minister, was not planned, nor was the long-awaited one that would mark the resolution of the outstanding differences between the two countries. Something he had mentioned in past statements of his.
The Sofia get together is the result of the positive outcome of the talks between Kotzias and Dimitrov in Sounio and, since the final decisions have to be discussed by the leaders of the two countries, the meeting was firmed for the above mentioned date with the place being Sofia. 
Keeping mouths sealed and papers tightly under the armpit, the two ministries are busy working on the details of the completion of those aspects of the name issue for its solution that remain pending, awaiting the consent of the two Prime Ministers.
According to IBNA's secure information, the process of settling major disputes has been discovered. What is left and needs to be added is the political agreement between the two sides, which can only be reached by the premiers of Greece and fYROMacedonia…. / IBNA