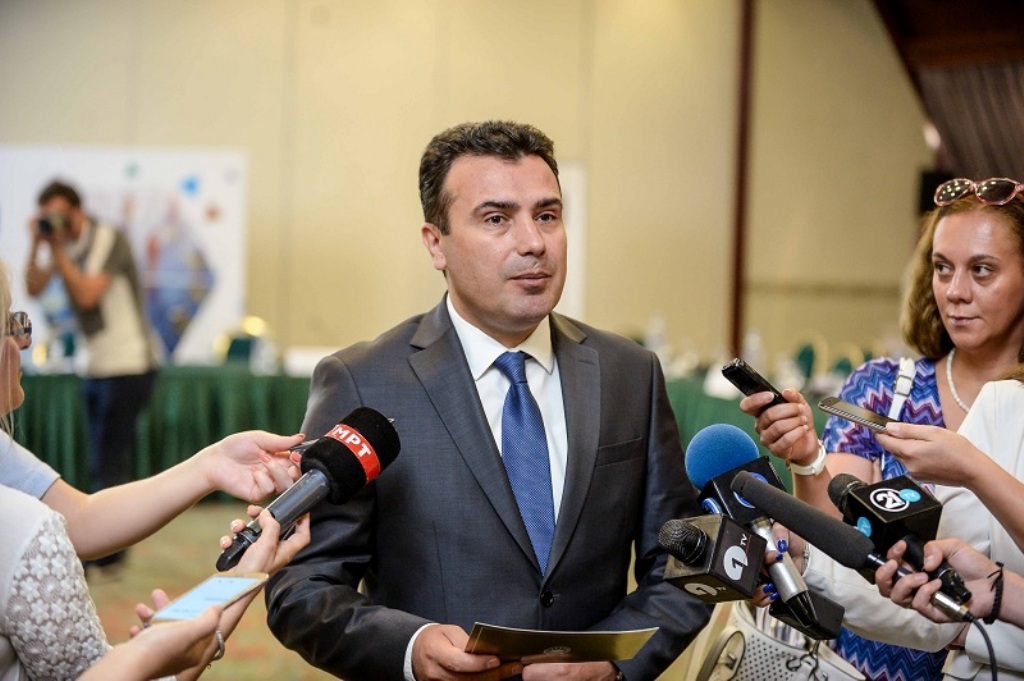 The hope that a solution will soon be reached on the name issue, was expressed by the fYROMacedonian Prime Minister Zoran Zaev who added that Skopje's wish is for this to happen before the European Council meeting on June 28-29 and before the Council meeting of the EU Ministers on June 25-26.
"We are counting days", Zoran Zaev said to reporters today in Skopje.
Zaev said it was important to achieve a quality solution that would be legally documented, dignified, and preserve identity because, as he said, this solution should be welcomed by the citizens of his country who will be called to decide by a referendum.
Zaev also noted that as soon as he telephoned with Greek Prime Minister Alexis Tsipras, he would inform his country's public.
"These are the last moments in the attempts to bring views closer to each other. When this happens, we will announce the good news to the citizens of the two countries together", Zaev said.
Asked about his visit to Germany, the fYROMacedonian Prime Minister noted that he would not have meetings with senior German officials who could give a boost to resolving the name issue. He pointed out that the name issue is being solved at a bilateral level between Greece and the fYROMacedonia and that the support of the EU, the U.S.A. and other international sides is important for the overall process. He also said that the meetings he will have in Frankfurt will focus on health and economic co-operation. He added that, at the same time, Foreign Minister Nikola Dimitrov will visit Berlin, but reiterated that neither his visit nor the visit of the Foreign Minister to Germany is linked to the process of negotiations to resolve the name issue.
Finally, Zaev said his visit to Germany could be postponed due to the developments in the name issue negotiations and the desire to find a solution and reach an agreement….. / IBNA