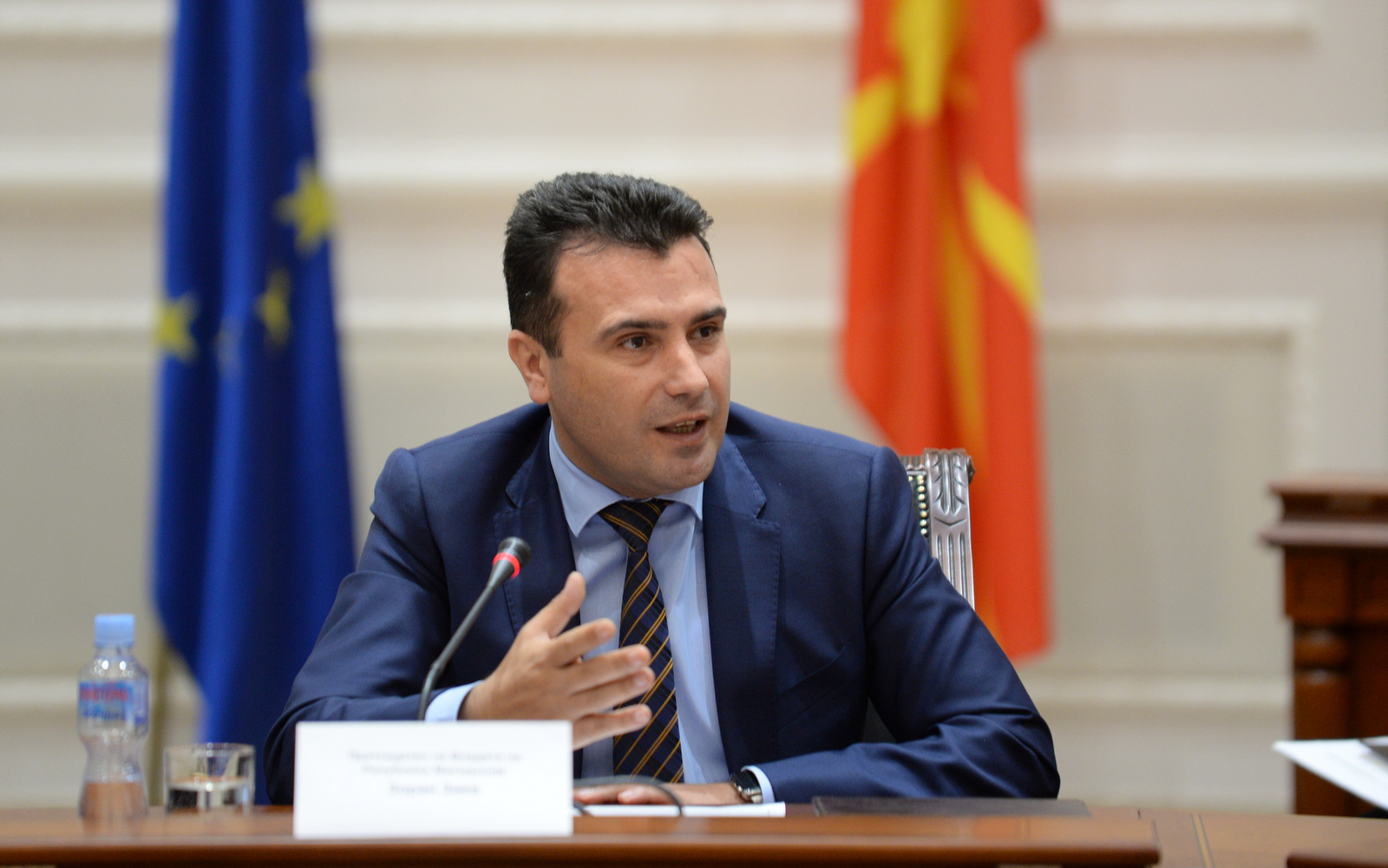 On Monday, the fYROMacedonian Prime Minister Zoran Zaev said that there will probably be no new meeting of the country's political leaders in the coming days on the course of the name talks negotiations. He explained that the reason behind this is that the Foreign ministers of Greece, Nikos Kotzias and his fYROMacedonian counterpart, Nikola Dimitrov, did not make any particular progress last week in Ohrid.
"We will probably have separate meetings, an exchange of information on behalf of the Foreign Minister, and on my behalf, with the President of the country and the opposition leader … It is important for us to be informed and to share ideas regading the next steps," Zaev noted and added that what is needed is not only information but also consultation on the country's strategy and moves to achieve national unity and consensus.
Asked about the reactions to Greece's latest statements on the name issue, the fYROMacedonian premier said that the negotiation process is being conducted in a transparent manner and that citizens need to know what is going on.
"It is true that there are differences from the beginning; it is 27 years that there have been differences. It is accurate and steps have been taken in the negotiation process. Surely the issues have not been definitively solved. But, firstly, it is good that the citizens of the two countries are well informed and secondly, there have never been better conditions in the negotiation process, nor is there any greater chance of finding a solution to this serious problem", Zoran Zaev underlined…. / IBNA