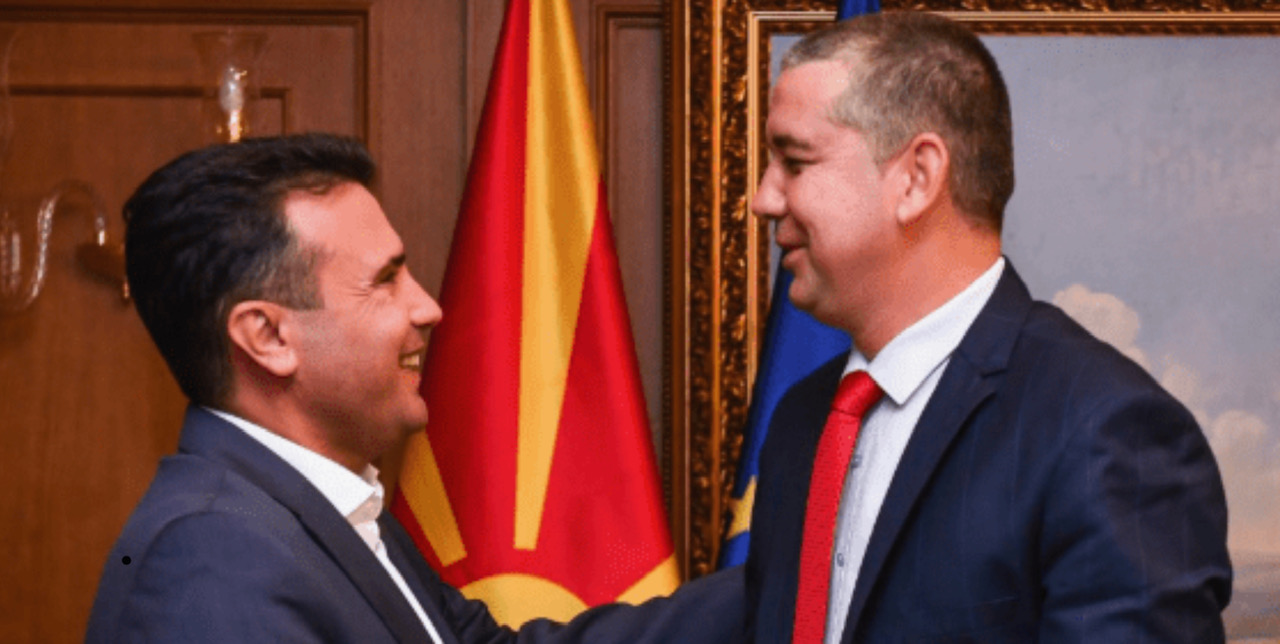 Prime Minister of North Macedonia Zoran Zaev met with Vasil Sterjovski, Albania's first MP from the Macedonian minority in Albania, and newly elected President of the Macedonian Alliance for European Integration, a party of Macedonian ethnicity.
Vasil Sterjovski expressed his gratitude for Zoran Zaev's support for Albania's Macedonian minority, which resulted in more benefits from good and friendly relations between the two countries.
The talks referred to the good bilateral relations between North Macedonia and Albania, which helped create opportunities to overcome several legacies of the past, to make border crossings more effective, as well as improve the infrastructure and education of the Macedonian minority in Albania.
The two men agreed that the prospects for North Macedonia and Albania are in the EU and NATO and that the Euro-Atlantic path has no alternatives for the countries of the region, as only in this way the real democratic freedoms and citizens' rights, the economic and cultural development of the countries will become aligned with European values./ibna