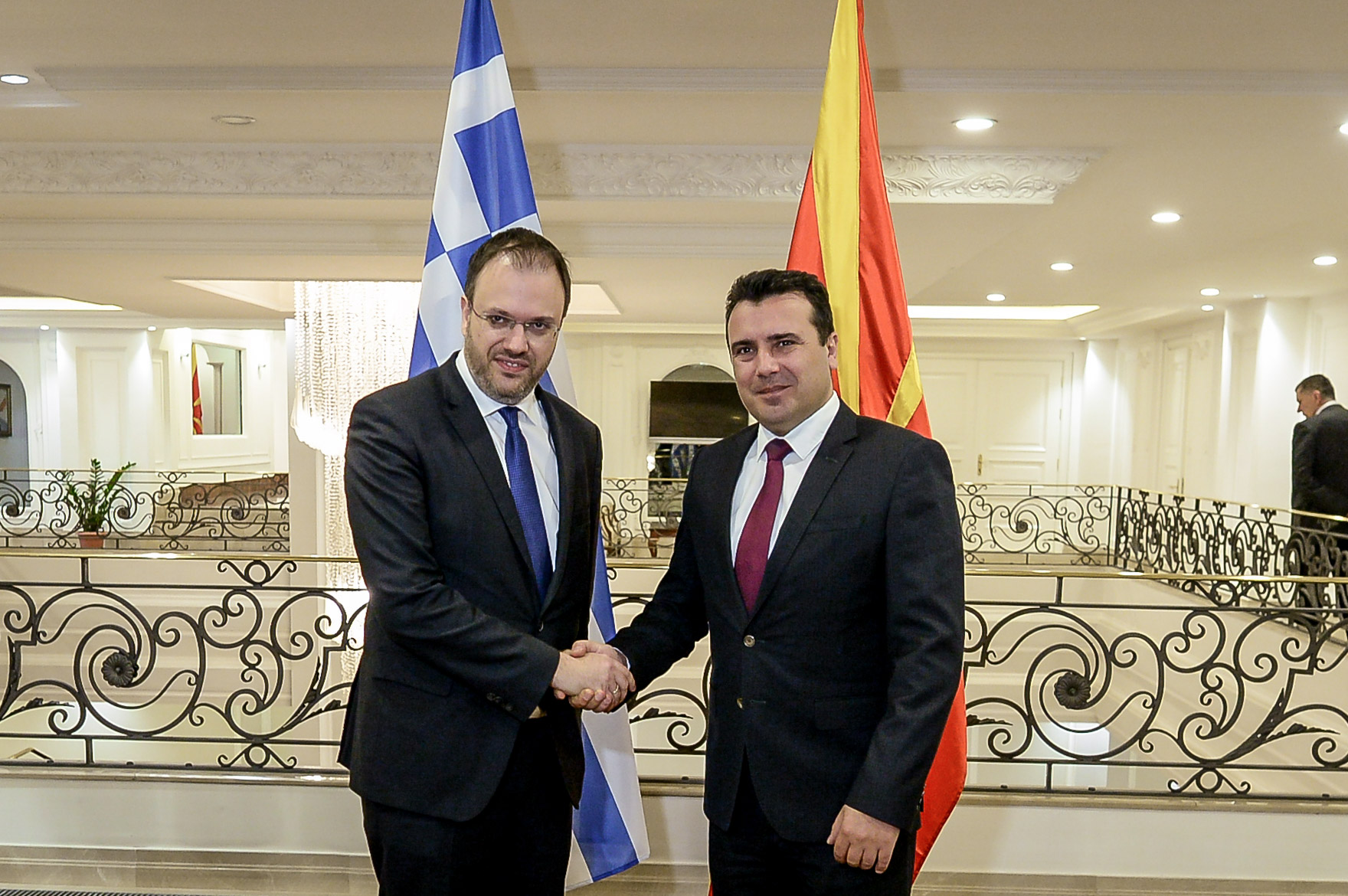 The Prespa Agreement is a historic step and the future will show that is beneficial for the citizens of both North Macedonia and Greece, agreed North Macedonia's Prime Minister Zoran Zaev and Greek MP Thanasis Theocharopoulos.
Greek MP Theocharopoulos, who is the leader of the Democratic Left (DIMAR) party, was accompanied by his associates in the meeting with Zaev in Skopje, the government said in a press release.
PM Zaev welcomed DIMAR's bold decision to support the Prespa Agreement under which 'concrete steps have been made to realize historic achievements for the two parties'.
"We have opened a new chapter of friendship and strategic partnership between North Macedonia and Greece, which will result in concrete benefits for the citizens of the two countries," PM Zaev said adding the Prespa Agreement contributed to regional stability and cooperation all the while being considered a good model for the entire Balkan Peninsula.
MP Theocharopoulos, who after voting in favor of the ratification of the Prespa Agreement was ousted from the Movement for Change, PASOK coalition and the Democratic Left due to promoting a position different than the majority of MPs of the Coalition, congratulated Zaev on making the right decision regarding the Prespa Agreement, considered 'a sort of victory over nationalism.'
North Macedonia, it was noted, has the full support  to become a NATO member. Also, a cooperation was offered as regards the conditions for the opening of negotiations with the EU.
At the meeting, the two officials vowed to be committed to improving mutual trust, understanding and support in the future and developing and strengthening the existing economic and trade cooperation between North Macedonia and Greece./ΙΒΝΑ