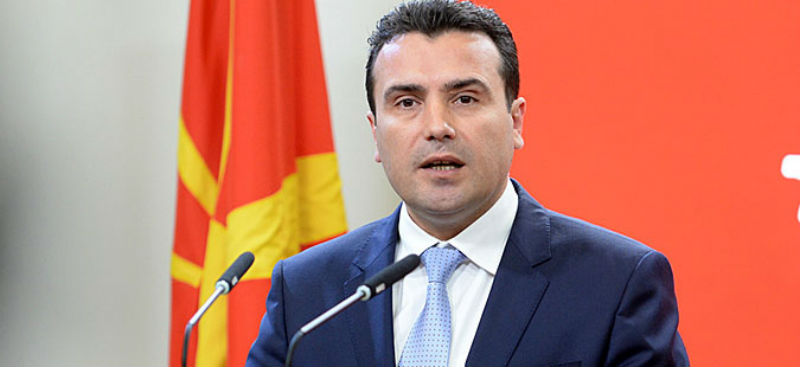 Prime Minister of fYROMacedonia, Zoran Zaev, announced today from Parliament that his country's latest proposal for the name issue, "Republika Ilindenska Makedonija", is no longer on the table due to the rejection of this proposal by the Greek side, but also by the opposition of fYROMacedonia.
Regarding the ecclesiastical subject, Zoran Zaev said that in his letter to the Ecumenical Patriarch Bartholomew, in which he asks for help in solving this problem, he did not ask for a change in the name of his church.
Meanwhile, the fierce confrontation between the country's President Gjorge Ivanov and the government of Zoran Zaev continues.
Gjorge Ivanov had a meeting today with Foreign Minister Nikola Dimitrov, from whom, according to a statement from his Office, was informed only verbally, as the country's foreign minister did not provide any relevant documents regarding the negotiations.
The announcement notes that President Ivanov said at the meeting that "in failing to comply with the legal provisions for international agreements, the whole process looks like a personal agreement between the prime ministers of the two countries, Zoran Zaev and Alexis Tsipras".
Gjorge Ivanov, as mentioned in the communiqué, has expressed the view that there is no national consensus on the name negotiations in the country and reiterated that he does not accept an erga omnes solution to the name issue./IBNA