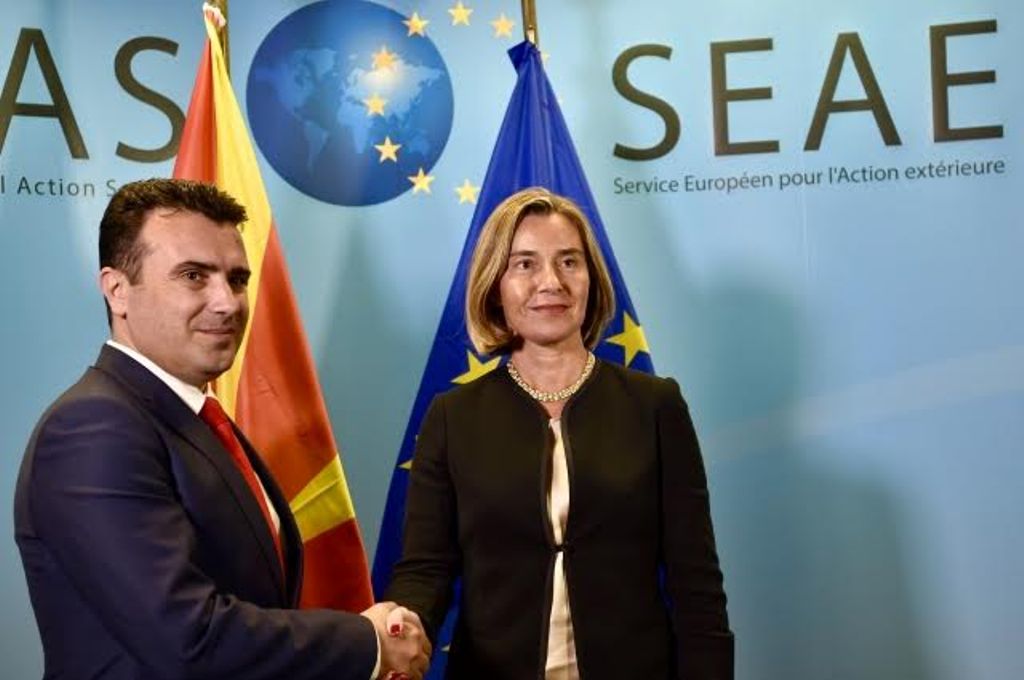 The leader of SDSM (Macedonian Social Democratic Union) and Prime Minister elect, Zoran Zaev announced last night from Brussels that the new government is expected to be voted at the beginning of next week.
Asked about the progress of negotiations for the creation of the government, Zaev said that almost everything has been agreed with the other partners, besides BESA movement, but he announced that he's expecting the list of ministers to be finalized until the end of the week.
"We are yet to talk to BESA movement about the ministers. We're still discussing the ministries, the proportions, responsibilities, etc. I believe that we will soon come to talk about the names. Me and other leaders would want to submit the final proposal to Parliament until the end of the week", Zaev said.
According to Zaev, the citizens are waiting for results, improvement of the economy and the launch of reforms.
The social democrat leader made these comments following the meeting with the EUhead of diplomacy and security, Federica Mogherini and the prime ministers of the Balkan countries in the informal meeting hosted for them in Brussels. /balkaneu.com/