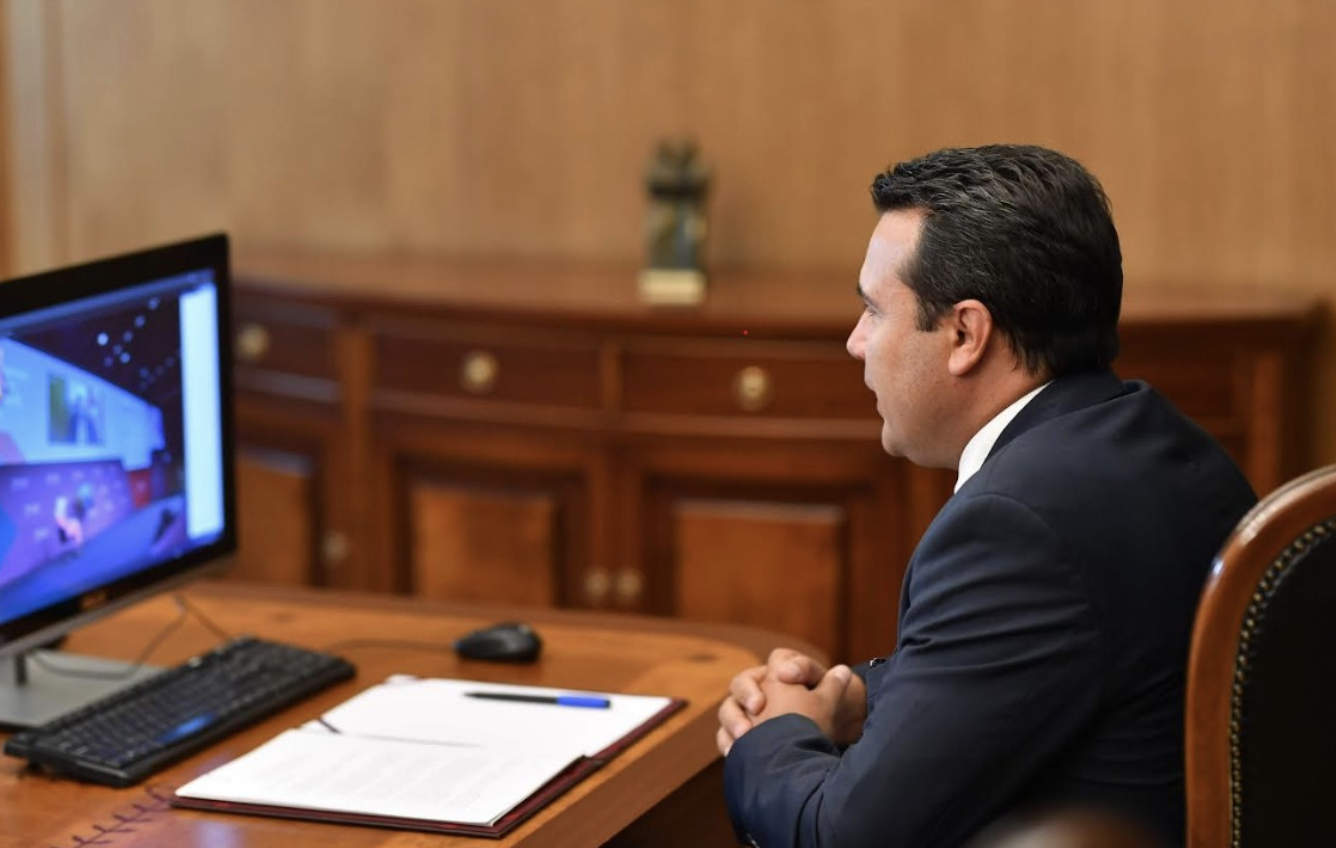 All EU countries agree that North Macedonia has given what was required of it and the Union now has a moral obligation to fulfill what it promised, Prime Minister Zoran Zaev said today at the Alpbach European Forum, which this year was dedicated to on three issues: "Securing Europe 's future", "Financing Europe' s future" and "Climate change", according to a government statement.
Through a teleconference, he participated in the panel "Prospects of North Macedonia" together with the EU Special Representative for the Belgrade-Pristina dialogue and the Western Balkans Miroslav Lajcak.
In his introductory speech, Zaev stressed that the country's accession to the EU is the only prospect and without an alternative, despite the disappointment of Bulgaria's veto in the process of European integration.
"We are fully committed to this process because we are guided by European values ​​which are also our values ​​and which with all the policies we implement achieve Europeanization and this is our strongest motivation. "The goal of the Republic of North Macedonia is not membership, but the achievement of standards and the implementation of these standards in all sectors of our society," said Zaev.
That the country is on the right track and that it meets all the criteria, Zaev added, was confirmed by the decision and recommendation of the European Commission to the European Council on 20 March 2020, supported by all EU Member States, the first intergovernmental conference with North Macedonia, the organization of which was later ruled out by the Republic of Bulgaria.
"The EU has a moral obligation to North Macedonia. All the reforms in the country have been implemented or are in progress, with our neighbors we resolved issues that were open after several decades, such as the Prespa Agreement with Greece or the Good Neighborhood and Friendship Agreement with Bulgaria. "North Macedonia is a successful model of a functioning multinational community and a leader in regional co-operation, and by joining NATO we have become a factor of stability in the Western Balkans," Zaev said.
Among the questions asked by the Forum, special attention was paid to the Open Balkans initiative, which Zaev stressed was not an alternative to EU membership, but a process that accelerates the process of European integration in the region, linking the Western Balkans accordingly. with the EU authorities and makes a huge contribution to strengthening friendship and cooperation./ibna