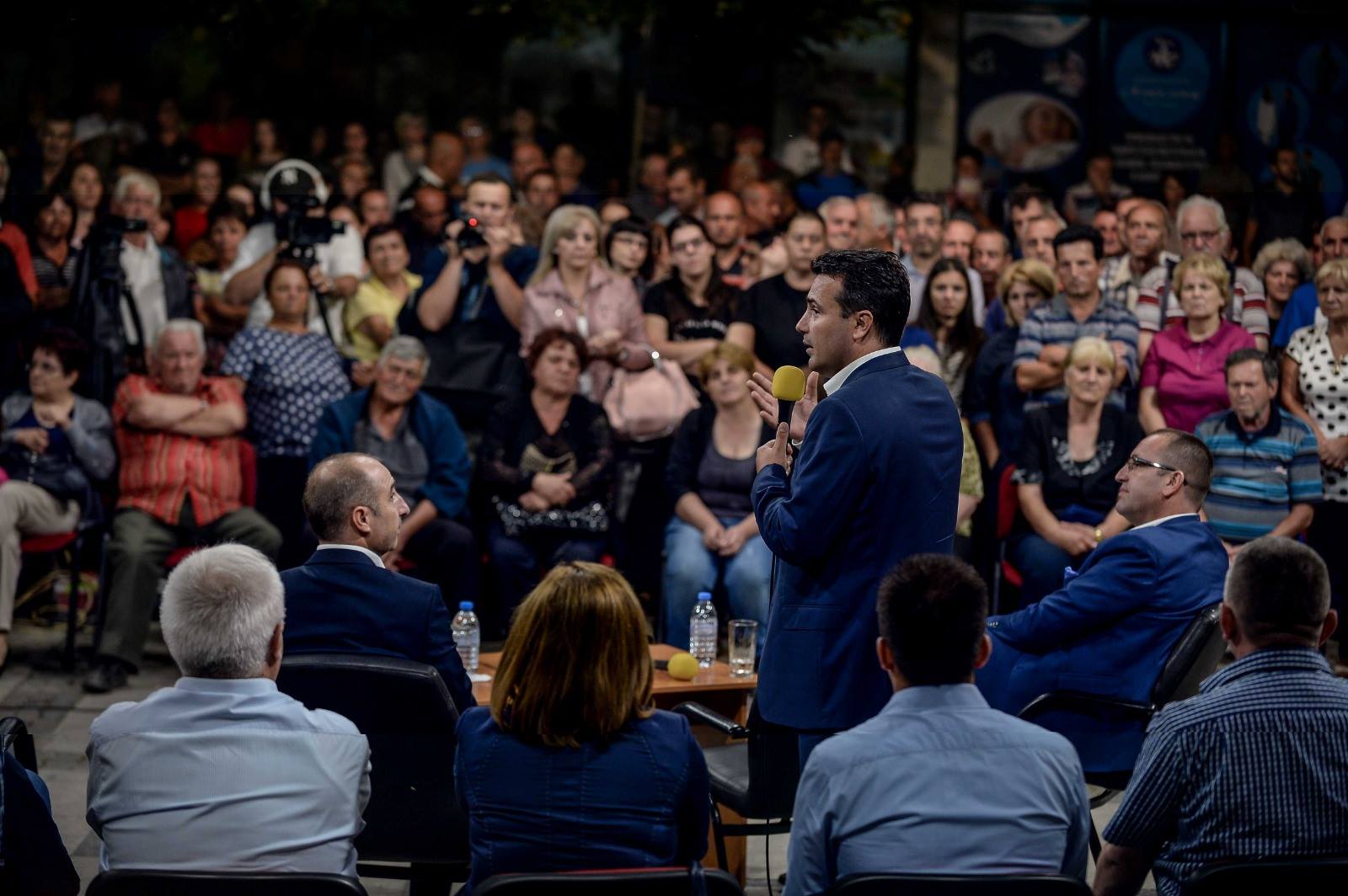 "The arrival of three world state leaders this week in Macedonia is a positive signal and it shows recognition and support for our country." This was declared by FYROM's Prime Minister, Zoran Zaev in a meeting held with voters in Berovo, where he talked about the positive things that would come if people vote in favour of the country's new name in the referendum which will be held on September 30.
Zaev announced that this week, the country will be visited by NATO's Secretary General, Jens Stoltenberg, German chancellor Angela Merkel and Austrian chancellor, Sebastian Kurz.
"On Wednesday we will have Stoltenberg here for the second time in six months. On Friday we will have the Austrian chancellor Kurz, while on Saturday we will have German chancellor Merkel. The arrival of these three world leaders is a positive signal for our country. They extend their hand of friendship in order for us to move forward", the PM Said.
According to him, the opposition is aware of the fact that this is the moment when we all need to be united. /ibna/