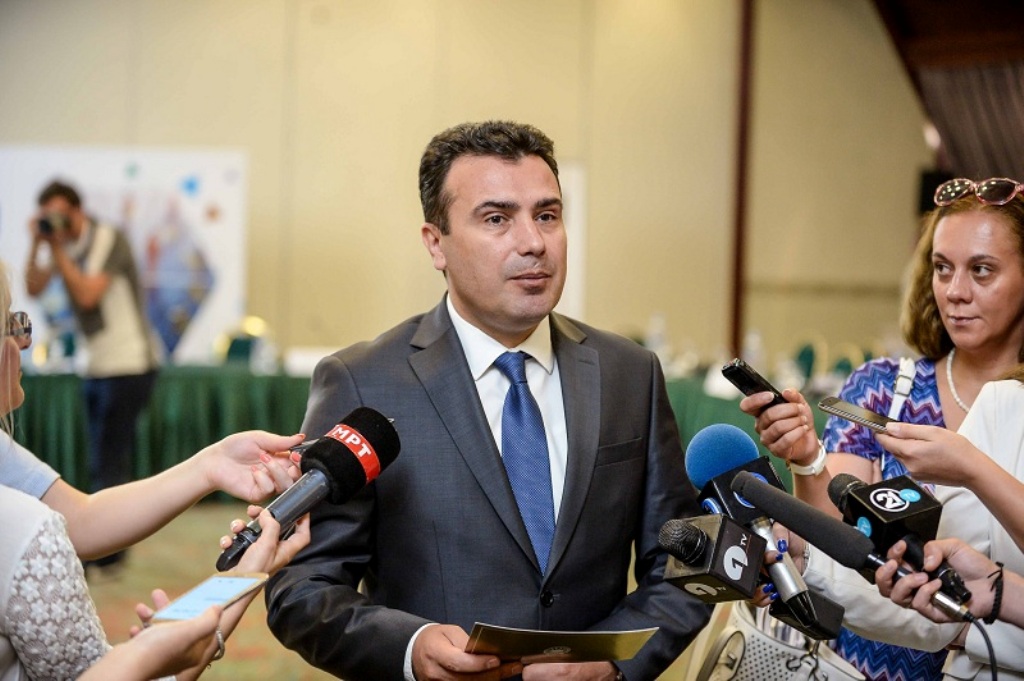 PM Zoran Zaev expects that all deadlines in the process of adopting constitutional amendments will be met, which are an obligation according to the Prespa Agreement.
"The rules of procedures deadlines are clearly defined. If we adopt the draft amendments at government's session on Nov. 5 and we forward them to the parliament, then the session should be scheduled within 30 days. According to the rules of procedure, the session will be scheduled within 30 days, and afterwards the Parliament's Committee on Constitutional Issues and the Legislative Committee will open a discussion. The set deadlines are clearly defined in the rules of procedure and all the discussions are led within deadlines, therefore we can plan dates for the second half of January," PM Zoran Zaev told reporters on Tuesday after addressing the High-Level Think Tanks Symposium of China and Central and Eastern Europeans countries.
He assessed Monday's working meeting with the new MP group of VMRO-DPMNE and the coalition as good, at which concrete suggestions were made, and he believed that would be included in the texts of draft amendments.
He added that they will consult them once again in regard to what they suggest, and if they agree, they will continue with the next steps.
Zaev said that also the Greek side was consulted in regard to process of constitutional amendments.
"You all know that the Greek side was also consulted. It is not an obligation arising from the Prespa Agreement, however in the spirit of partnership and friendship we want to present what the Macedonian Parliament will decide in the coming period, because it is a draft phase and during the discussion on draft amendments, the very amendments can be supplemented. I believe that by Friday we will make all necessary consultations," Zaev underlined.
Zaev said that he regularly communication with the Greek Prime Minister Tsipras and that they do not expect the process to be prolonged, because, as he said, neither they nor we, we benefit from it. The sooner we complete the obligations in the Parliament, the better it would be for the citizens of Greece to see the benefits of the Prespa Agreement… / IBNA