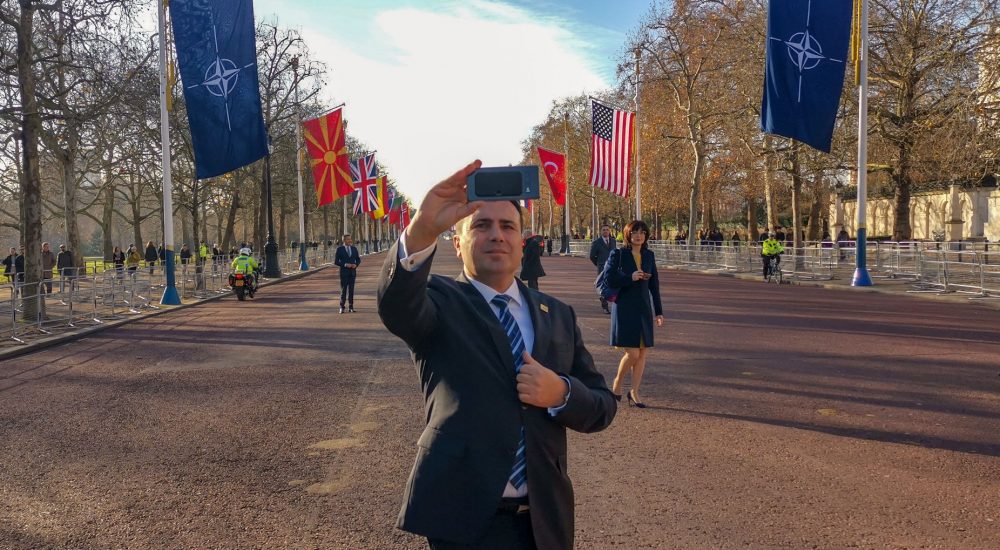 Prime Minister Zoran Zaev has returned extremely pleased and optimistic from the NATO Summit held in London over the past two days.
Zaev stressed that he stood "shoulder to shoulder" with other Alliance leaders at the NATO summit, as an equal and almost full-fledged member, and was greeted and welcomed as such. He said he received a promise from Spanish Prime Minister Pedro Sanchez that Spain would soon ratify the Protocol for North Macedonia's NATO membership.
Zaev also appeared optimistic about the European integration process.
"Things are going in a positive direction, ours is to continue to work, to continue with the reforms and I hope the real decision will be adopted …", Zaev said, following meetings with French President Emanuel Macron. The government in Skopje hopes that in parallel with the process of reforming the membership methodology, the country will get a date for starting EU talks./ibna
photo: Zaev profile facebook