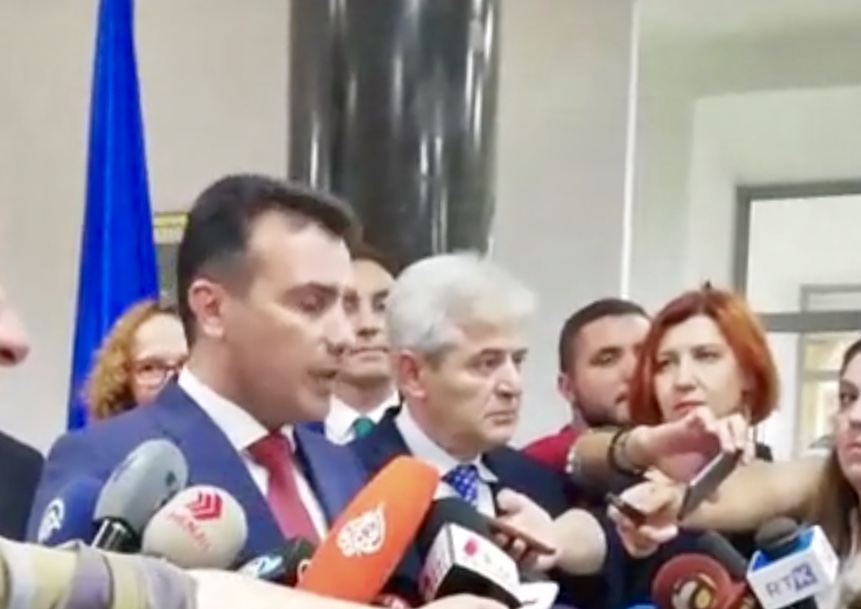 Prime Minister Zoran Zaev said the new name proposition is Republic of Ilinden Macedonia and that this is one of the options that could be a compromise for resolving the several-year name dispute.
Zaev emphasized this after meeting with leaders of the main parties and heads of state.
He said this proposal would mean the historic continuity of the state and the bright future.
"By this we strengthen our Macedonian identity and all ethnicities living in Macedonia," said Zaev. According to him, the language will be known as "Macedonian " and the identity will also be the same.
He said that with this solution,  in june the country will receive an invitation to NATO, while doors will be opened in the EU, more funds for the country's development./IBNA