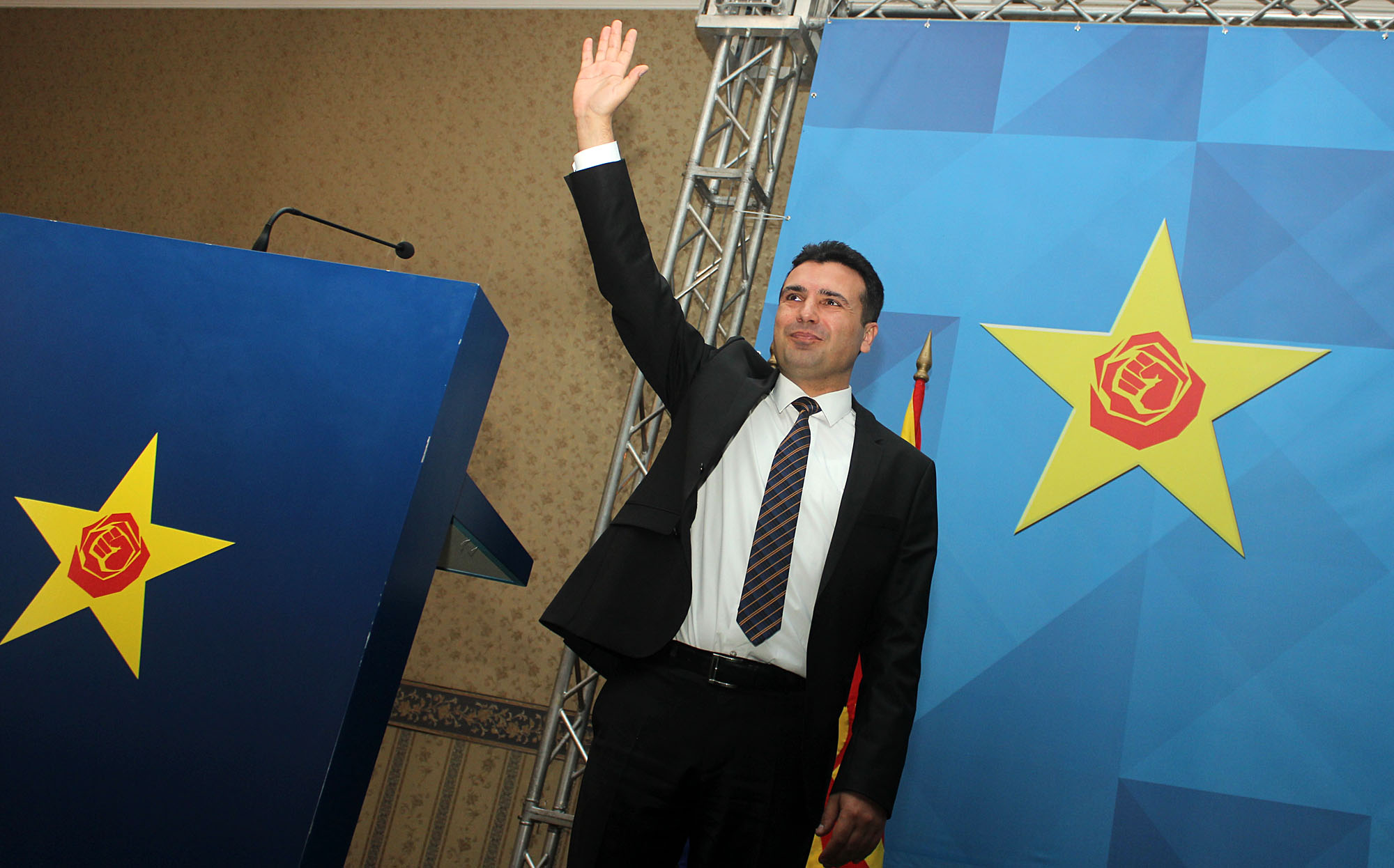 Skopje, May 12, 2014/Independent Balkan News Agency
By Naser Pajaziti
The leader of the largest opposition party LSDM (Macedonian Social Democratic League, Zoran Zaev has been voted by the majority of delegates in the party congress to continue and lead this party.
The congress was held after the April 27 elections, where this party suffered a serious defeat. The  main topic of the congress was the evaluation of the elections and the reaction of the leadership of the party following rumors for their resignation.
But, 413 delegates voted in favor of Zaev and the leadership of the party. 176 delegates voted against.
"This congress produced neither winners, nor losers. Democracy, which is a special quality of LSDM, won. I'm ready to extend my hand to every member and those who debated and demanded my resignation. Everything that was said must serve as a guideline for this leadership", declared Zaev after  being once again voted as leader of the party.
Zaev added that the political battle will continue, "for the citizens to take the fatherland back in their hands and to have a better future".
The congress started with a harsh debate between supporters of the leadership of this party and a group that insisted on them to step down, due to the serious defeat in the early parliamentary elections and April 27 presidential elections.
The congress has also backed the decision to give up the MP mandates and boycott parliament and also the request to appoint a technical government, which will hold fresh and free elections.
LSDM and Macedonian opposition only won 34 seats in the April 27 polls, as opposed to 61 seats won by the biggest Macedonian party, VMRO-DPMNE. /ibna/