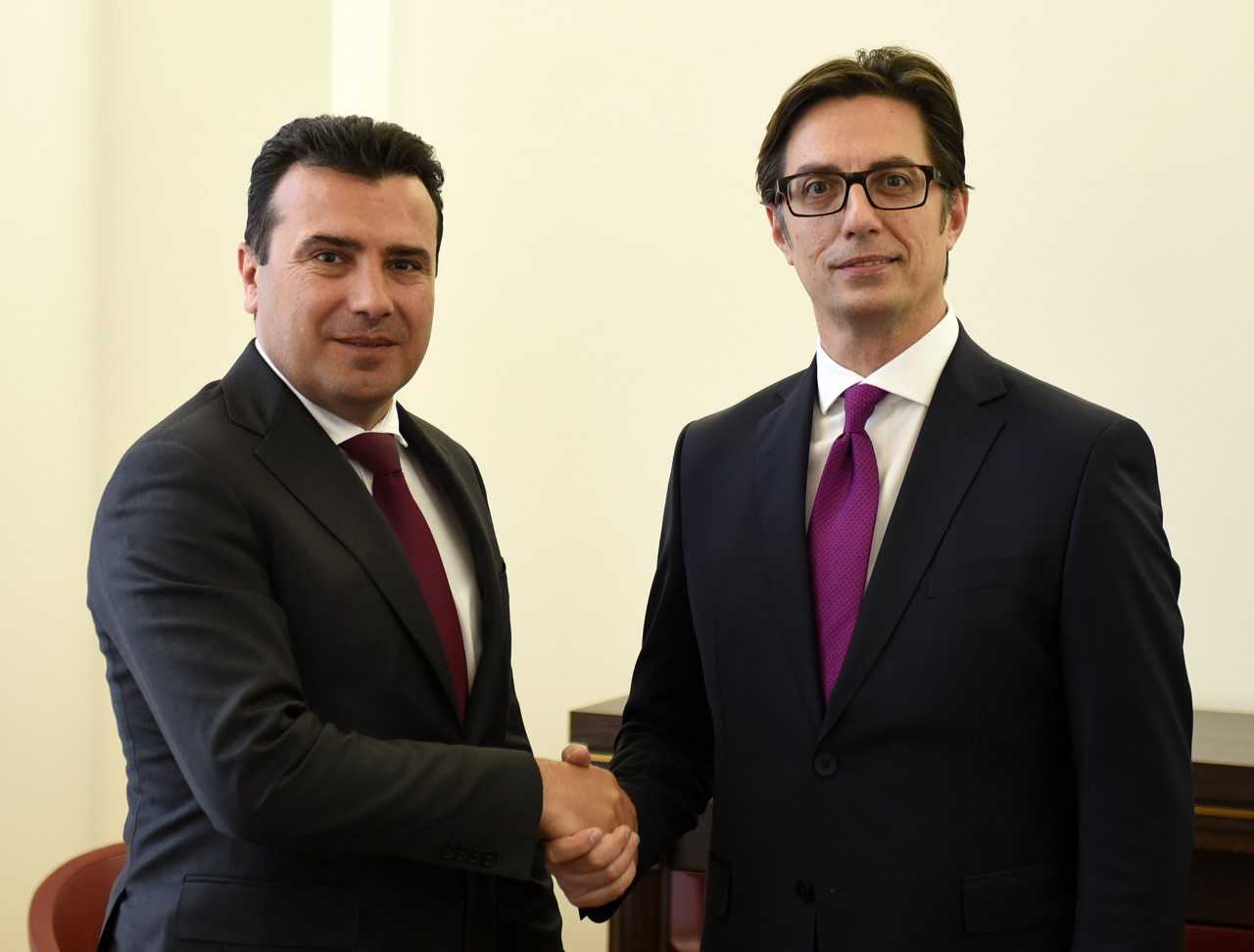 Prime Minister of North Macedonia, Zoran Zaev had a meeting on Thursday with the country's new president, Stevo Pendarovski.
According to the president's cabinet, Zaev and Pendarovski have stressed the need for a harmonized and common approach in the international arena and also to push reforms which would help the country advance in its Euro-Atlantic path and improve living standards in the country.
President Pendarvoski said that he will focus his attention on the country's accession in the NATO and EU and dialogue between political parties in the country.
In a recent interview  for Wall Street Journal, Pendarovski also spoke about the possibility of the country not being recommended for the opening of accession talks with the EU.
"I don't want this to sound like a threat, but a new migration crisis will start if EU leaders in June block the opening of accession talks with aspirant countries such as North Macedonia", Pendarovski told the Wall Street Journal.
Meanwhile, PM Zoran Zaev has declared that the next two weeks will be decisive for the country, internally and externally. /ibna/