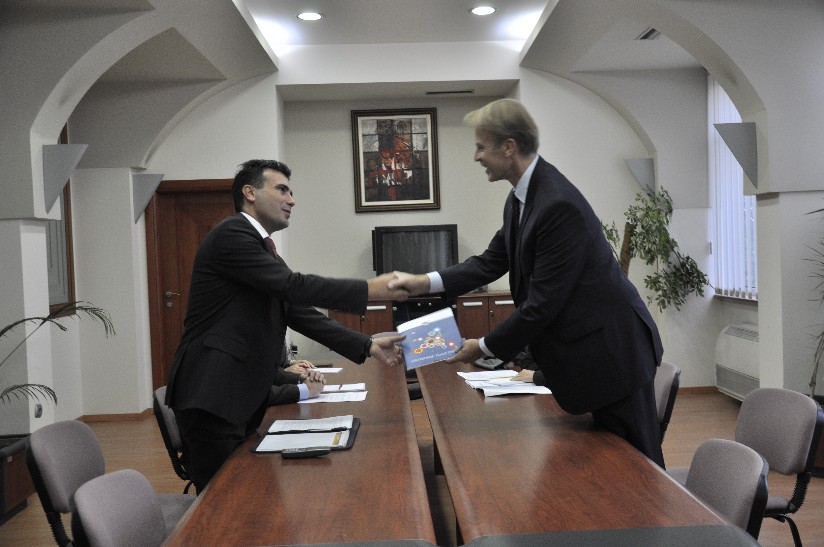 Skopje, October 17, 2013
Leader of the largest party of opposition, LSDM, Zoran Zaev said that FYROM has no other alternative but to join the European Union.
Zaev made these comments today after the meeting with EU ambassador in Skopje, Aivo Orav who delivered to him the European Commission 2013 progress report on FYROM. "The positioning of LSDM is in compliance with the positioning of the majority of citizens in the country, who are clear that FYROM has no other alternative, but accession in the EU. Opposition will be constructive and will continue to commit for open dialogue for strategic issues of the country", declared Zaev. Leader of social democrats hailed the fifth recommendation in a row by the EU for the start of negotiations for accession.
On his part, EU ambassador Orav underlined that the EC prepares reports for countries that aspire to become EU member countries. According to him, the country has the obligation to make progress in important issues, such as the solution of the name dispute in the next 2 months until the meeting of the EU Council. /ibna/