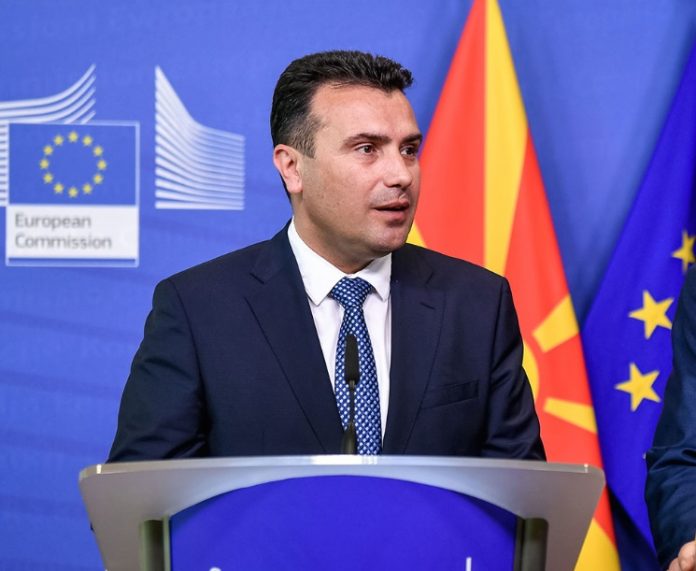 Prime Minister Zoran Zaev in his address at today's event "Digitization of the Crisis Management System", organized by the Crisis Management Center and NATO said that he expected North Macedonia to be an upstanding member of the Alliance.
"I hope we will formally join NATO by the end of the year, although we have taken part in the realization of NATO goals and peacekeeping missions for years," said PM Zaev.
He said about twenty NATO member-states have already ratified the Accession Protocol, with few others in the midst of the ratification process.
PM Zaev hopes the ratification process will be completed by December 2019, when the NATO Summit observes the organization's 70th anniversary with 30 member-states.
"NATO integration will have enormous positive effects on the security and prosperity of our country and the region in general. The start of this process is already yielding economic results, with over USD 700 million of foreign investments. I am convinced that the true perspectives for North Macedonia and the region are yet to come," Zaev said.
According to him, the Government is making the necessary reforms for full NATO integration, including digitization of the crisis management system and implementation of the next-generation incident command system (NICS) in the country, which would strengthen CMC's capacities.
The project, funded by NATO's Science for Peace and Security Programme, should be implemented by 1 December 2020, meaning that the country would have a contemporary crisis management system after it joined NATO.
NATO Assistant Secretary General for Emerging Security Challenges, Antonio Missiroli, said the Alliance eagerly awaits North Macedonia's accession as its 30th member, hopefully at the December summit.
According to Missiroli, the country is committed to the continuation of reforms in the fields of security and defense./ibna