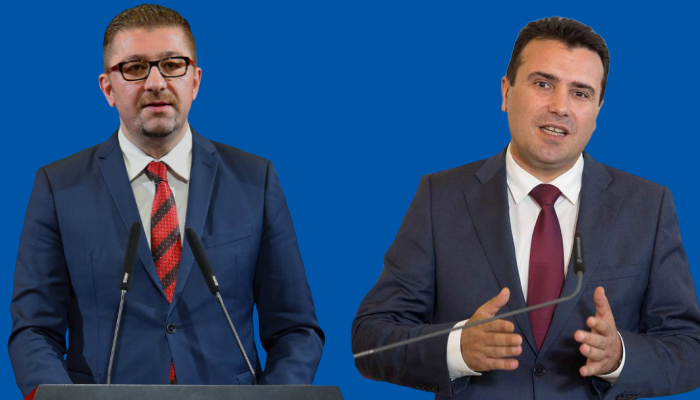 North Macedonia's Prime Minister Zoran Zaev will meet with VMRO-DPMNE main opposition leader Hristjan Mickoski on Saturday, essentially launching consultations on the formation of a technical government.
By law, the main opposition must submit a proposal for interior minister which must become accepted by the government (the two largest parties).
At a meeting of political leaders with President Stevo Pendarovski it was agreed that early parliamentary elections would be held on 12 April. According to the procedure, the technical government must be formed 90 days before the election and so in this case it must be formed by 3 January.
Prime Minister Zaev has said there will be elections in 2020, but whether they will take place on 12 April will depend on the approach of the opposition in Parliament.
Zoran Zaev has said in the past that elections can be postponed as the opposition in parliament blocks wage, pension and investment bills.
Parliament Speaker Talat Xhaferi informed that the ruling majority and the opposition VMRO-DPMNE have reached an agreement that all the legislative proposals will be approved at the 123rd parliamentary session which came into force on 1 January./ibna