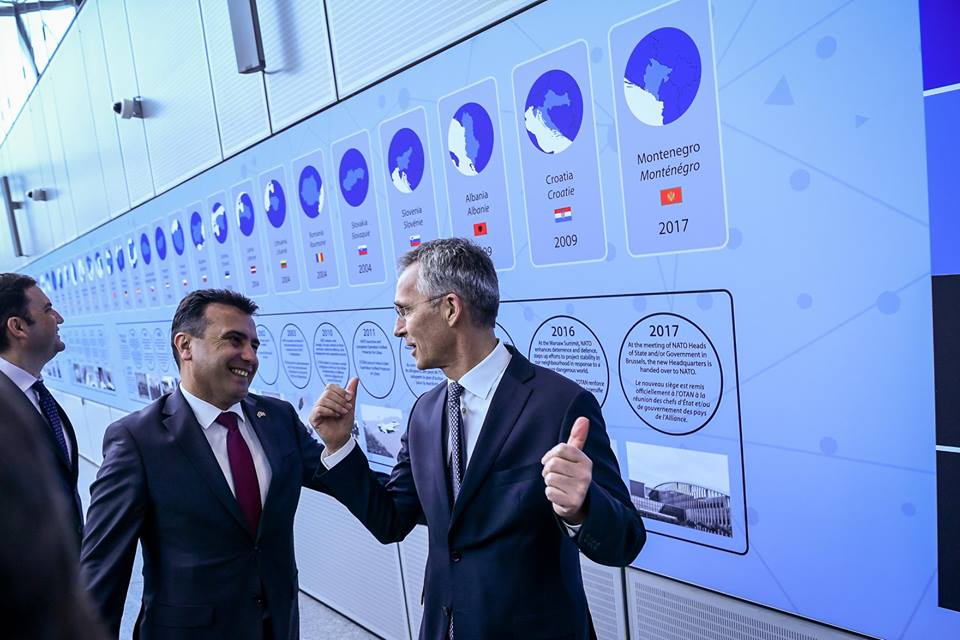 North Macedonia's Prime Minister, Zoran Zaev had a busy agenda of meetings on Tuesday in Brussels. During the meeting of the Association Stabilization Council, the head of the government talked about the reforms that the country needs to implement to launch accession talks with the EU. Zaev met with European Commission senior officials such as Federica Mogherini and EU Enlargement Commissioner, Johannes Hahn. Meanwhile, he was also received in the NATO headquarters by Secretary General Jens Stoltenberg.
These meetings were dominated by the achievements that the country has made so far and the reforms it needs to finalize.
NATO and EU officials demanded reforms in the justice system, security, administration and a number of other areas.
The EU chief of diplomacy, Federica Mogherini said that she would want the country to open accession talks in June. However, according to her, this will be made clear in the progress report that the European Commission will publish at the end of May.
The EU Enlargement Commissioner, Johannes Hahn said that political dialogue and the involvement of all political parties in decision making are in the best interest of the country.
"I encourage your country to continue in the path of reforms. I look forward to your accession in the Alliance. What seemed like a distant dream will soon become a reality", Stoltenberg said.
Meanwhile, NATO's member countries continue to ratify the protocol for North Macedonia's accession in this organization.  /ibna/