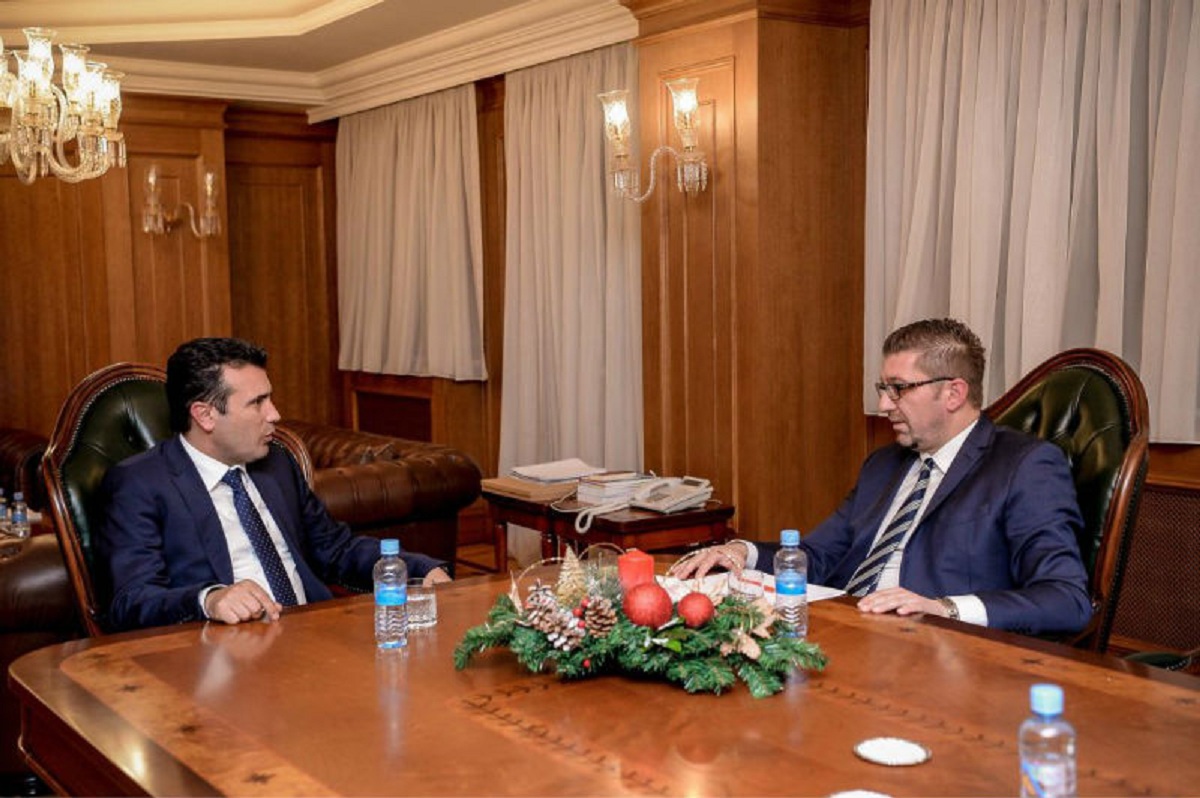 FYROM's Prime Minister, Zoran Zaev and the leader of the biggest opposition party in the country, VMRO-DPMNE, Hristijan Mickoski met this evening to discuss several important topics.
PM Zaev said that the focus of these talks was the process of negotiations for the name, but also the return of the opposition in parliament.
"I understand the decision of VMRO-DPMNE not to come back to parliament, but our positioning remains unchanged too. We have no intention on interfering in the court's decision concerning the arrest of their MPs in relation to the events taken place on 27 April", Zaev said.
PM Zaev said that the name contest was also at the focus of the meeting.
"I also informed Mickoski on the talks being held on the issue of the name. We talked about our strategy regarding the process of negotiations, but each of us upheld our positions", Zaev said. PM Zaev also said that he would like a solution to be found concerning the thousands amendments for the law on languages.
Meanwhile, opposition leader, Mickoski said that he and Zaev agreed that the State Election Commission should be chaired by the opposition. According to him, this meeting has also discussed the issue of the name, but Mickoski said that his party will not support the amendment of the Constitution to enable the name change. He also added that the two talked about the law on languages, but without coming to an agreement. /balkaneu.com/