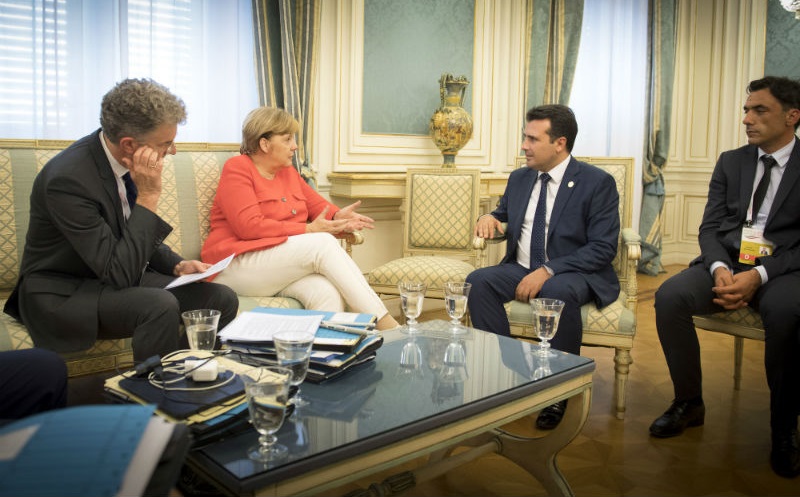 Prime Minister Zoran Zaev will pay a visit to Germany on February 21 and meet with Chancellor Angela Merkel, whether or not her new coalition will be confirmed by then.
According to sources, Merkel's meeting with Zaev was agreed during the forum in Davos and will take place basically after a new round of negotiations between the foreign ministers of Macedonia and Greece with mediator Matthew Nimetz, and before the visit of the first person to the EC, Jean Claude Juncker, in Macedonia on February 25th.
According to government sources, the actual negotiations will begin next week, and that, so far, only the positions of both sides have been presented, with the intention to finish as soon as possible, if possible by March or April. Moreover, these sources do not indicate if Merkel wants a more prominent role in the negotiations over the dispute, but what is known is that official Athens strongly opposes the involvement of third parties in the negotiations under the auspices of the UN and the EU.
The Macedonian position is still not revealed, except for the Prime Minister's messages recently suggesting that Macedonia prefers a geographical determinant instead of historical, that he is against changing of the Constitution, and therefore erga omnes is applied, and does not want interference into the identity. Also, he refused the possibility that the name would be translated and be only in Macedonian, because it is considered an absurdity. For this position, the prime minister was supported by the head of state and VMRO-DPMNE./IBNA