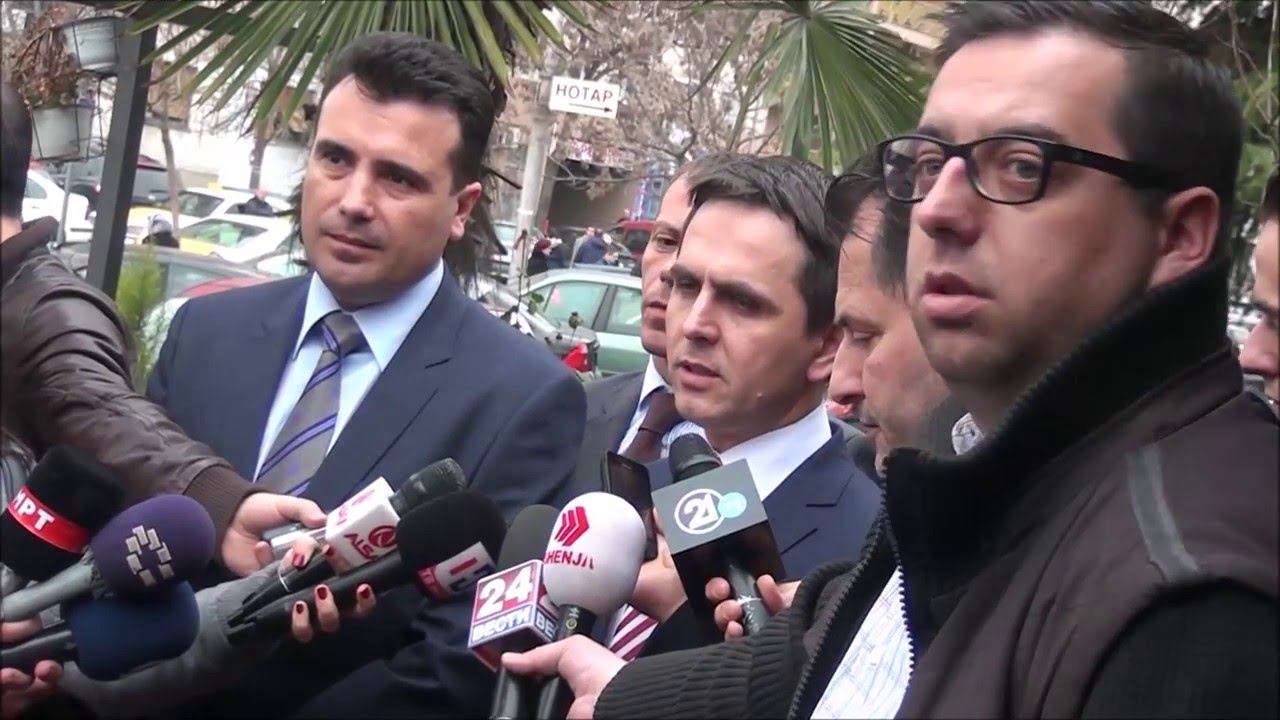 After being mandated by the President of the country to form a government, the social democrat leader, Zoran Zaev has launched talks with political parties. He started the first meeting with the leader of BESA Movement, Bilall Kasami. Zaev said that in order for the country to have a stable majority, it would be best if all three Albanian parties, BDI, Alliance for Albanians and Besa Movement were part of the coalition.
"The prompt formation of the government would give way to issues such as the extension of the mandate of the Special Prosecution. First we will launch talks with BDI and then with BESA and in the end, with the Alliance for Albanians. We're doing this to harmonize our stances", Zaev said.
According to Zaev, the creation of the new government will happen within ten days at most. He doesn't believe that there may be other obstacles from VMRO-DPMNE, saying that nobody wants to see the April 27 events be repeated again.
Meanwhile, BDI (Democratic Union for Integration) which will participate in the government, welcomed yesterday's decision by President Ivanov in mandating Zaev.
"We will put our key and decisive role in the new majority at the service of reforms, in line with the expectations of the international community, good cross ethnic relations, Ohrid Agreement and the integration in the NATO and European Union and also to open up new jobs and boost economic development", the leader of BDI, Ali Ahmeti said.
Meanwhile, BESA Movement and Alliance for Albanians have not yet come up with clear stances as to whether they will participate in the governing coalition or not. The leader of BESA Movement, Bilall Kasami said that this party wants its platform known as "redefinition", which relates to reforms and the advancement of the requests of Albanians, to be incorporated in the program. Meanwhile, the US, EU, NATO and OSCE are expecting the new government to be formed as soon as possible. /balkaneu.com/