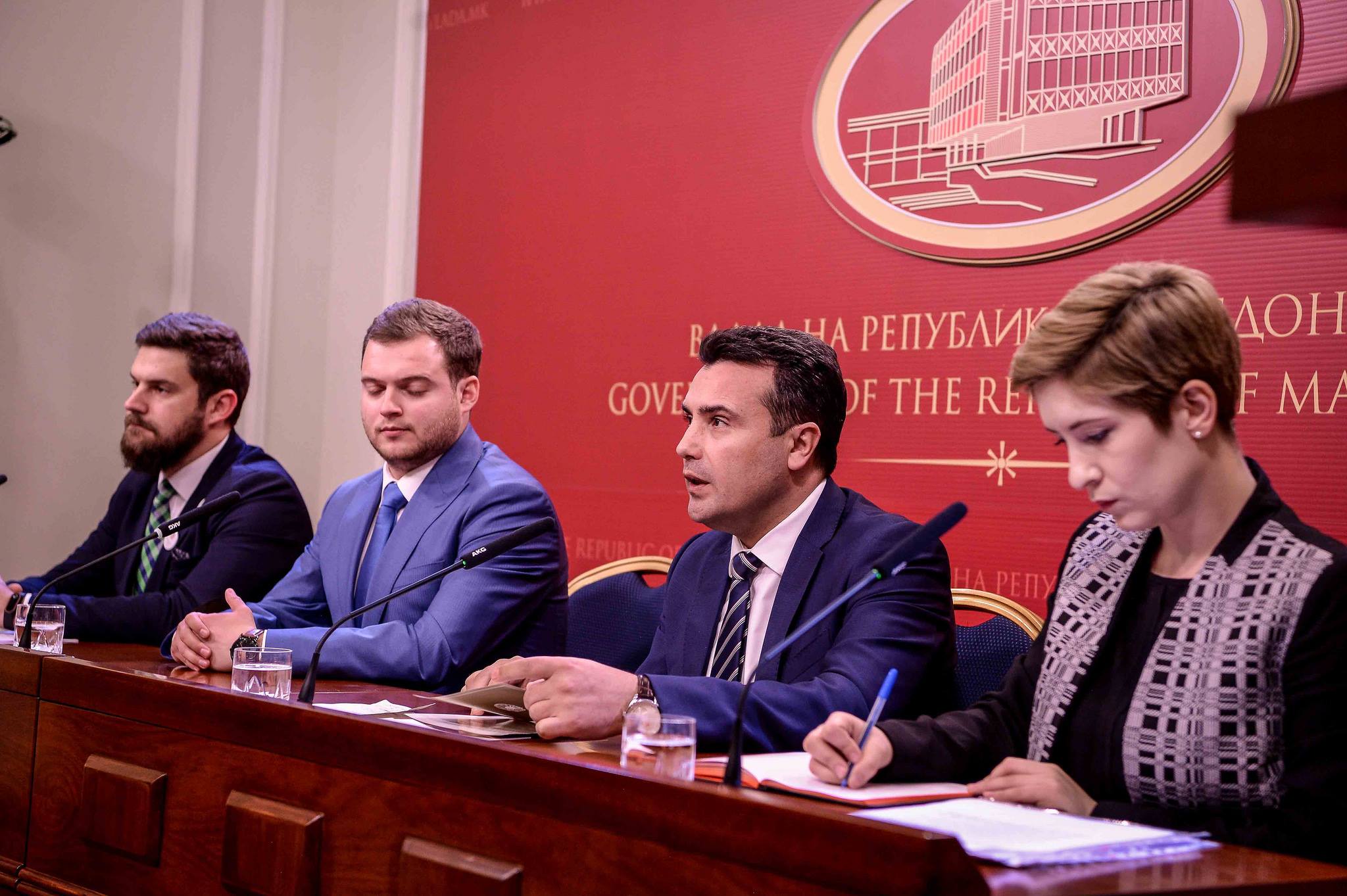 Prime Minister of FYROM, Zoran Zaev said today that the draft agreement sent by the Greek side for the solution of the name dispute is an instrument which will help in the process of negotiations that will take place at the end of this month in Vienna.
"We have not yet thoroughly examined the draft-agreement. We will better examine it during the meeting that we will have with the head of the Greek diplomacy, Kotzias. I cannot go into details", said Zaev in a press conference.
Asked about some of the name proposals launched by the Greek media, Zaev said that no concrete names have been discussed.
Prime Minister Zaev underlined that Kotzias' visit in Skopje is very important, because the Greek minister will be landing in the airport of Skopje, which means that attempts are being made to build trust.
"These meetings will help the negotiating process that will take place under the auspices of the UN, namely, its envoy, Matthew Nimetz. I'm glad that the Greek side is also committed for the solution of this issue", Zaev said.
Zaev has also commented the declaration made by the Russian Foreign Ministry that FYROM's accession in the NATO will have consequences in the aspect of regional security.
"Macedonia has its own strategic goals and the country is determined to become part of NATO. Our accession in the NATO means stability in the country and the region. Our cooperation with Russia in the economic aspect and other domains is also a priority of ours", Zaev said. /balkaneu.com/