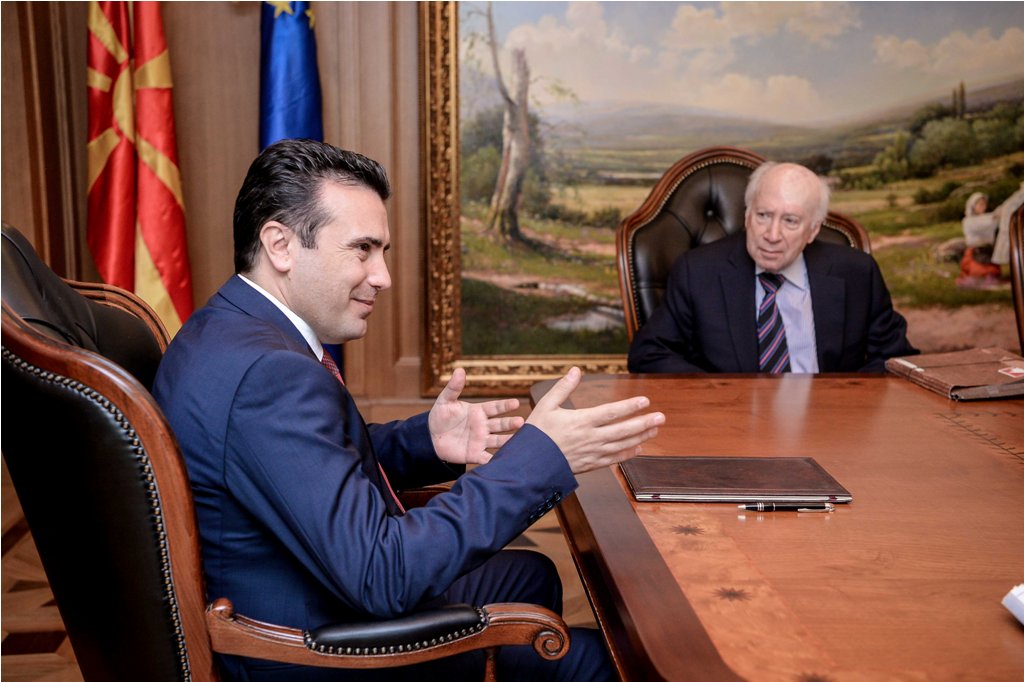 Prime Minister of FYROM and president George Ivanov met today with the UN special envoy, Mathew Nimetz.
PM Zaev's cabinet informed that the two interlocutors agreed on the fact that time has come to solve the issue of the name and that a pragmatic approach is need for this.
"Zaev and Nimetz have agreed that dialogue should continue. This is the best way to achieve compromise and an acceptable solution which will respect our national identity and the dignity of the two nations", PM Zaev's cabinet declared.
President George Ivanov's cabinet said that a constructive approach will continue to be applied in the process of finding a solution, by not threatening the national Macedonian identity.
The same has also been expressed by the leader of VMRO-DPMNE, Hristijan Mickoski, who said that the solution of the name dispute must not threaten the national identity of Macedonians.
"The solution of this issue must uphold national interests and must not threaten the national interests of Macedonians", Mickoski said.
Meanwhile, UN negotiator Nimetz has also met with the leader of the Albanian party BDI, Ali Ahmeti. The latter said that a compromise on the name should be reached in order for the country to adhere in the NATO and EU as soon as possible. /balkaneu.com/