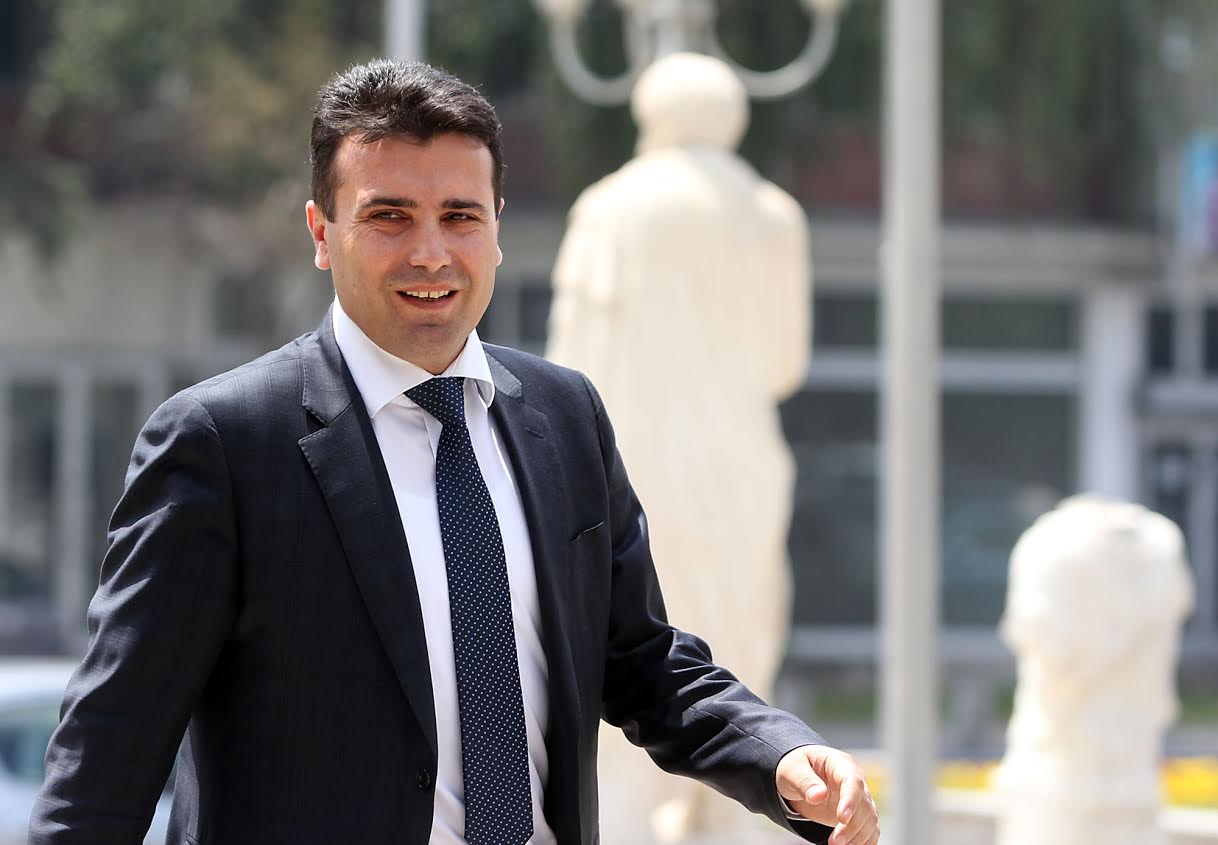 Prime Minister of FYROM, Zoran Zaev is staying in Brussels today. This is his first official visit after assuming office as Prime Minister of the country. Accompanied by his deputies, Zaev will hold meetings in the NATO and EU headquarters.
Prime Minister Zaev's cabinet informed that the meetings in Brussels will present the priorities of the government for reforms, which aim at taking the country back on track to its Euro-Atlantic integration path.
"The government will be committed and through a concrete plan for reforms in cooperation with the EU institutions, will take the country back on track to the Euro-Atlantic integration path", Zaev said.
In these meetings, Zaev will also be accompanied by the minister of Defense, Radmila Sekerinska, deputy Prime Minister for Integration, Bujar Osmani and minister of Foreign Affairs, Nikola Dimitrov, while the agenda will include meetings with NATO's Secretary General, Jens Stoltenberg, the president of the European Council, Donald Tusk, the EU head of diplomacy, Federica Mogherini and the EU Enlargement Commissioner, Johannes Hahn.
The head of the Euro-Atlantic Committee in Skopje, Ismet Ramadani said that the visit is of a great importance, because clear messages will be sent to all of those who attempt to block Euro-Atlantic processes.
"This will be a big support, but at the same time, it will also be an obligation for the Prime Minister and this government to deliver Pribe's, European Commission and NATO's criteria. The good thing in all of this is that as Prime Minister, he's clear, he has a clear objective and is determined and if this is the case, then I believe that many of the expectations that people in Macedonia have will be delivered", Ramadani told IBNA.
After the visit to Brussels, Zaev has also announced a visit to Athens, in order to reintroduce the name contest back to the agenda. Afterwards he will travel to Sofia. According to Zaev, the visit to Sofia is important in opening a new page in the relations with neighboring country, Bulgaria and the role of this country, which will take over the EU presidency. /balkaneu.com/