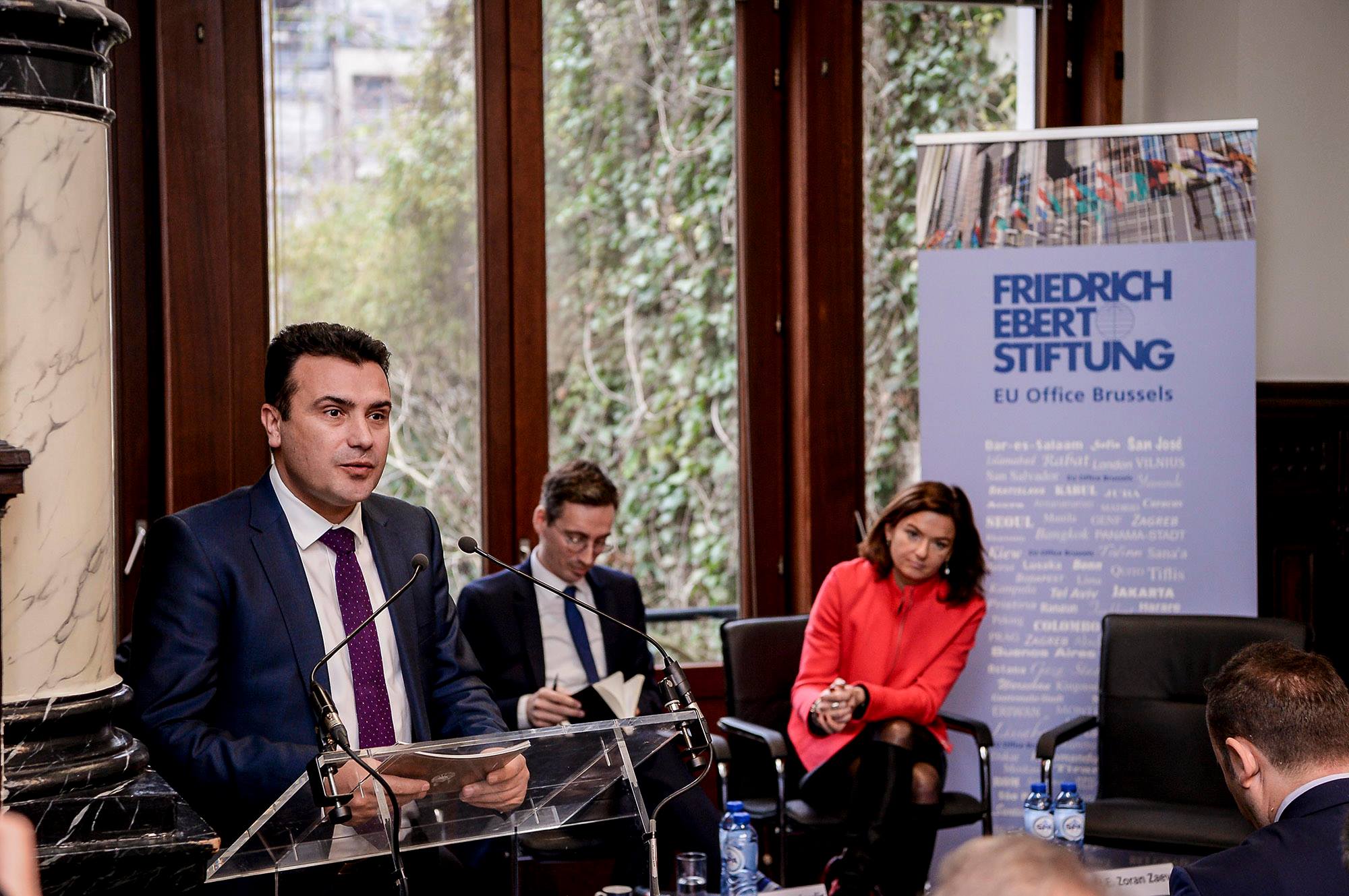 Prime Minister Zoran Zaev today in Brussels said his government and the European Union are making great efforts to restore the country on the road to EU membership soon.
He made these comments in a debate devoted to FYROM's integration into the EU.
Zaev said the Government is achieving results and his country should be in the new expansion package because it will stabilize and open prospects.
"Now is the time to take advantage of these efforts. We continue to deliver results with strong commitment and unchallenged political will. Even though we are faced with serious challenges, we appeal to the EU to respond with a visionary approach and to make a decision to start accession negotiations in the first half of 2018, "Zaev said in the forum on" Macedonia after the Dwarf Revolution " , organized by the Frederick Ebert Foundation, announced his cabinet.
Meanwhile, VMRO-DPMNE today has not been in the Assembly, signaling boycotting the legislative institution. Its MPs today were not in the session where the draft budget for 2018 is being discussed, as according to them, with the pre-trial detention of six MPs there is no room for political dialogue and participation in the Assembly. Debate on the draft – the budget is being developed at the finance and budget committee level, and after a few days it will pass to parliamentary session. / IBNA